Bowls is a game for all the family. It is one of the few games at which men and women can play on equal terms. Age is no barrier; children are often just as good as their parents and can enjoy beating them!
Like all sports games, lawn bowls is competitive. It is a game which requires concentration, consistency and control for success. Great strength is rarely of importance.
Set in a country park, with two 'Mastergreen' artificial playing surfaces means lawn bowls is now a year round outdoor activity at the club. If you are interested in trying out the sport, please get in touch.
Membership Categories are:- Full member year round membership £98 (includes £13 affiliation fee to Bowls Jersey).
Winter Membership £40 available 1st October to 31st March allows members to bowl at any time. Social Membership is also avaiable £14.
Non Members can also 'Pay and Play bowls on payment of £2.00 per session. Winter session times are Monday, Wednesday and Friday mornings from 0945am until Noon only.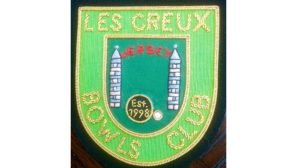 ---
Address
Les Creux Millennium Country Park,
La Route Orange
St Brelade,
JERSEY
JE3 8GQ
Jersey Sport is not responsible for the business and activities of clubs and associations listed in this directory.
We recommend you check the group's safeguarding and health & safety policies prior to attending events and activities.