We're supporting Jersey Pride in Sport and we'd love you to GET INVOLVED!
Sponsored by EY, Jersey Pride in Sport aims to raise awareness and tackle the issues of racism, homophobia, biphobia, transphobia and sexism in sport.
In collaboration with EY and Liberate, we are committed to creating an environment where everyone feels like they belong.
It's only when people feel truly accepted that they can perform at their best.
Racism, homophobia, biphobia, transphobia, sexism and other prejudicial language can all too often be heard within sport settings and often gets dismissed as 'banter'. The words we use matter and make the difference between an inclusive space or one that feels exclusive and intimidating for people from minority groups.
This is why we are asking as many sports people as possible to show their support for Jersey Pride In Sport by wearing rainbow laces and sweatbands – ideally during sporting activity.
Whatever your sport, wearing your rainbow merchandise in support of Jersey Pride in Sport, demonstrates your commitment to making sport an inclusive and discrimination-free space.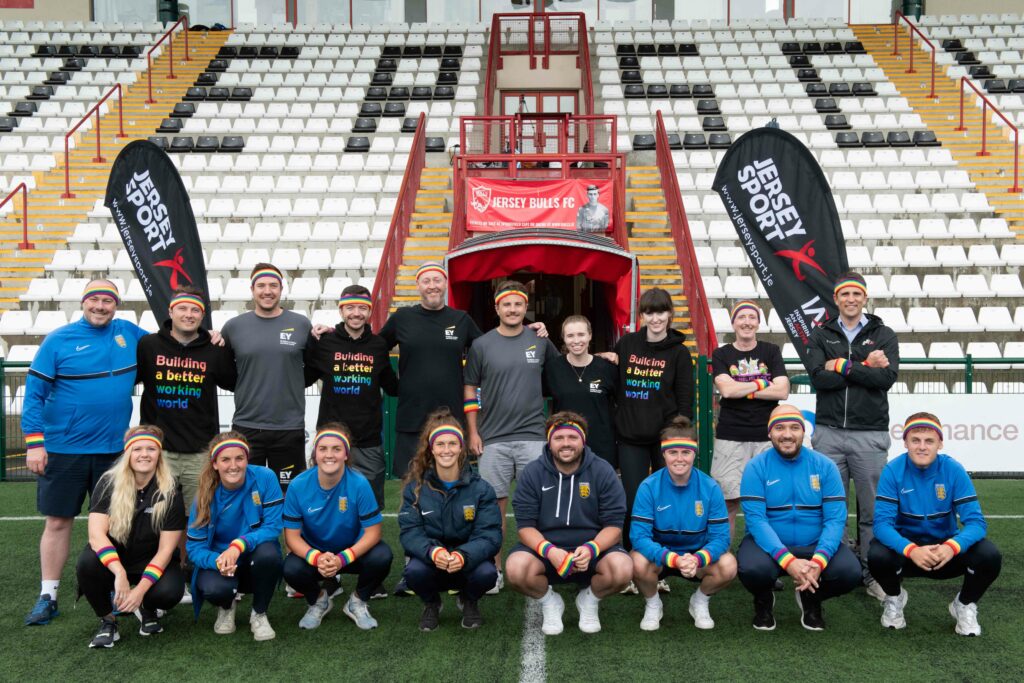 COLLECT YOUR RAINBOW MERCHANDISE FROM US AND WEAR IT WITH PRIDE!
Thanks to sponsors EY, sports organisations can collect their rainbow merchandise from our Sports Partnership Officer, Libby Barnett on:
Wednesday 7 September, 16:00-18:00 at Jersey Sport, FB Fields
Monday 12 September, 12:00-14:00 at Jersey Public Library
Friday 16 September, 10:00-12:00 at Jersey Sport, FB Fields
Tuesday 20 September, 15:00-17:00 at Jersey Sport, FB Fields
Monday 26 September, 13:00-15:00 at Jersey Sport, FB Fields
Wednesday 28 September, 16:00-18:00 at Jersey Sport, FB Fields
Friday 30 September, 12:00 – 14:00 at Jersey Sport, FB Fields
Please note: merchandise will be distributed to sports on a first come, first served basis. For further information, please contact: sport@jerseysport.je
Please share your photos of support across social media using: #JerseyPrideInSport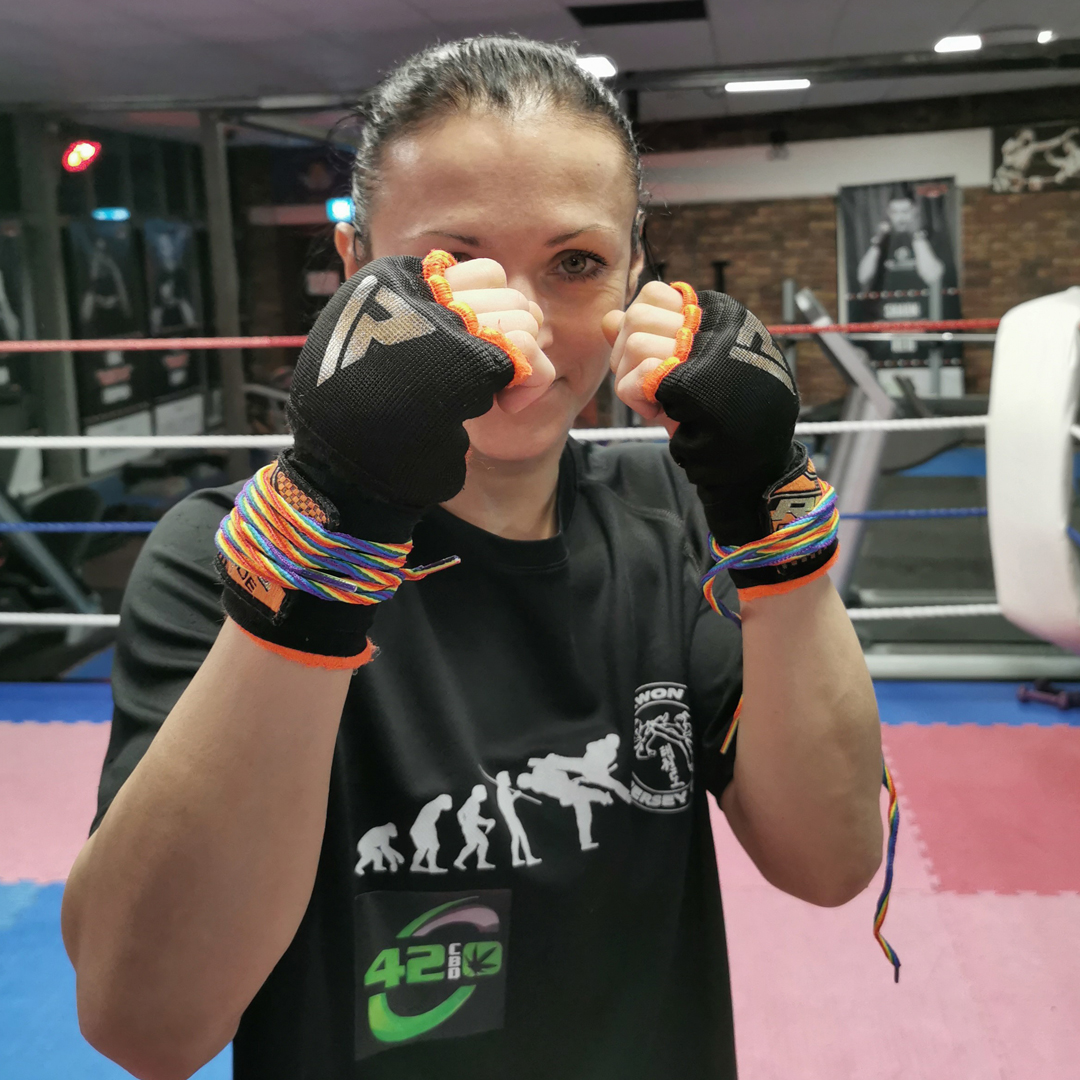 INCLUSIVE SPORT
For information about how your sports organisation can create an inclusive and welcoming environment for all your members at all levels, please read our recommendations and take a look at our free resources which can be found by clicking below:
DISABILITY AND INCLUSION IN SPORT: INFORMATION AND DROP IN SESSION
Tuesday 27 September 2022, 11:30 – 14:30 
How does your sport's organisation promote equality, diversity and inclusion?
We're hosting a free "drop-in" information session at Santander Work Café with our Sports Partnership Officer, Libby Barnett and Disability and Inclusion Officer, Claudia Andrade, for you to share any thoughts, questions or queries you have about equality, diversity and inclusion and what could look like in your sport or physical activity offer.
Whether you already offer 'sport for all' or would like support to do so, we're here to support you. There is no need to book – just drop-in on the day to chat to us and see how we can help you.
If you'd like some further support and guidance, please get in touch with our Sports Team:
EQUALITY, DIVERSITY AND INCLUSION WORKSHOP
Thursday 29 September 2022, 18:00-20:00
Developed in partnership between Liberate Jersey and Jersey Sport, this workshop promotes diversity, inclusion and equality in sport.
Sport has the power to unite people, but it can also be the arena where individuals allow feelings of hate and prejudice to come out. Why does sport have these problems? Is it unique to sport or part of being human? And what can we do about it as leaders in our sports organisations, or in the moment as officials, coaches or players to promote positive change?
To highlight Equality, Diversity and Inclusion in Sport, Liberate Jersey are delivering this two-hour workshop for the sporting community which takes a look at issues of diversity, inclusion, fairness, equality, respect and acceptance within sport.
I AM ME!
Meet Roísín and read her inspiring story about how as a disabled, transgender athlete she overcame adversity to inspire others to be the best they can be, whatever limiting factors and challenges they face.