"Look at the ability, not the disability!"
Islander Roísín Pitman was a healthy, active Police Officer before a rare condition struck leaving her partially sighted and unable to do most of the sports she loved. Her story as a disabled, transgender athlete is one of overcoming adversity and inspiring others to be the best they can be, whatever limiting factors and challenges they face.
It was Róisín Pitman's dad who frequently reminded her to 'look at the ability, not the disability'. Despite being blind, he was passionate about sport and encouraged Róisín to enjoy an active childhood. She loved playing football and volleyball and was a good swimmer, also turning her hand at rugby alongside being an avid horse rider. As a family, they loved football and one of her greatest childhood memories was being at Springfield Stadium in 1971 (when it was the other way around and on grass), watching St Ouen's FC vs. Manchester Utd. alongside 11,000 cheering fans to see Best, Law, Charlton and the like on a Jersey pitch. She also had the privilege of playing in the very first under 11s Muratti in Guernsey and touring in the UK, which was an early highlight of her sporting career.
While it was Róisín's father who celebrated the benefits of physical activity, it was her mother who always highlighted the importance of keeping your mind active. This combination of guidance has formed the backbone to Róisín's life, leading to a lifelong passion for martial arts and a desire to support others in sport and community.
Disability was to play a far greater role in Róisín's life than she ever imagined, waking up one morning in 1990, completely blind! At the time, she was a motorcycle police officer and at the peak of fitness. That day, she had emergency surgery to repair two detached retinas, but the next day one had detached itself again and she underwent further surgery. Over the next four years she had 32 operations in the UK and praises the work of her surgical team in London. They managed to save one eye, but she still lives with the risk that her retina could detach again at any moment, particularly in the event of a serious head injury.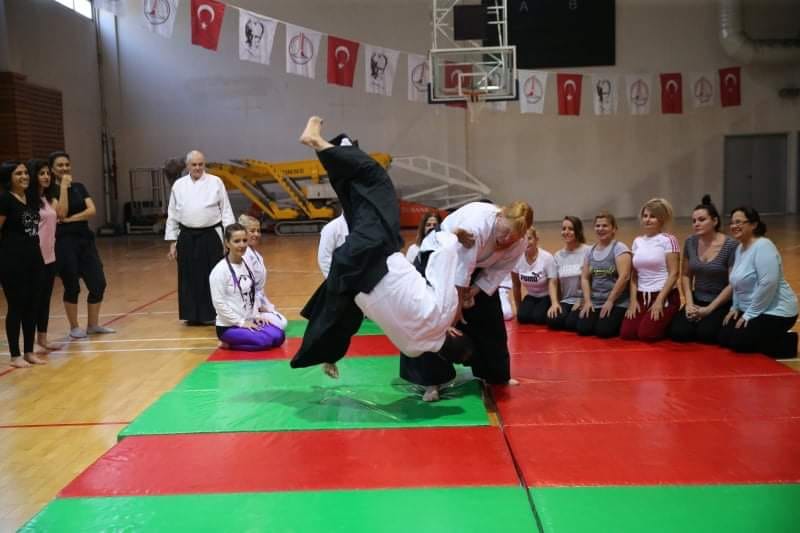 It turned out that Róisín suffers with Stickler syndrome, also known as hereditary progressive arthro-ophthalmopathy, a genetic disorder that can cause serious vision, hearing and joint problems caused by mutations involved in the formation of collagen. Her eye surgeon advised her not to play sport due to the risks involved, but Róisín was not going to give up everything! She carried on with Aikido which she'd practiced since her teens, a Japanese defensive art which uses the opponent's body weight against themselves.
Medically retired from the Police force, Róisín carved a new career recently, using her knowledge and experience of security and personal safety with decades of experience of Aikido and self-defense to create classes for men and women, both in Jersey and abroad. She's also a sought-after public speaker and has close ties with an Aikido club for able and disabled students in Izmir, Turkey where she has taught multiple classes with the assistance of interpreters.
In her sporting career, Róisín holds the world's highest grade of traditional Aikido by any exponent with a disability – 6th Dan.  In Jersey, Róisín is an ardent supporter of disability sports, and is the Director of Disability Martial Arts in the JSAD, Jersey Sports Association for the Disabled. She is also a member of the JFA's Inclusion Advisory Group.
As an out and proud trans woman, having transitioned over thirteen years ago, Róisín has always found local sport to be very friendly and welcoming, although she never uses this status to define anything she does in life, simply stating, "I am me!".
She finds it crazy that people believe that transgender athletes might transition just to gain an athletic advantage (i.e. that males have more muscle mass and testosterone than females, thereby making them generally stronger and faster). She explains that there's a whole tumultuous journey to go through – physically, emotionally and mentally – and it's not simply a case of a 'man claiming to be a women and walking into women's sports!'. There will always be scandals and outrage regarding transgender athletes all the while the media continue to vilify these individuals to manipulate the population and create division and fear.
Since 2004, when trans people were permitted to qualify for an Olympics, no trans women has ever medalled, and it was only last year in Tokyo that a trans athlete actually qualified (she was eliminated early in her competition). As Róisín explained, taking hormones to switch from male to female involves a loss of a significant amount of testosterone, muscle mass and bone density, and these levels are clearly monitored within sporting governing bodies, just as they are for drugs and performance enhancing supplements, making it impossible for any trans woman to compete at a hormonal level equal to that of a male counterpart.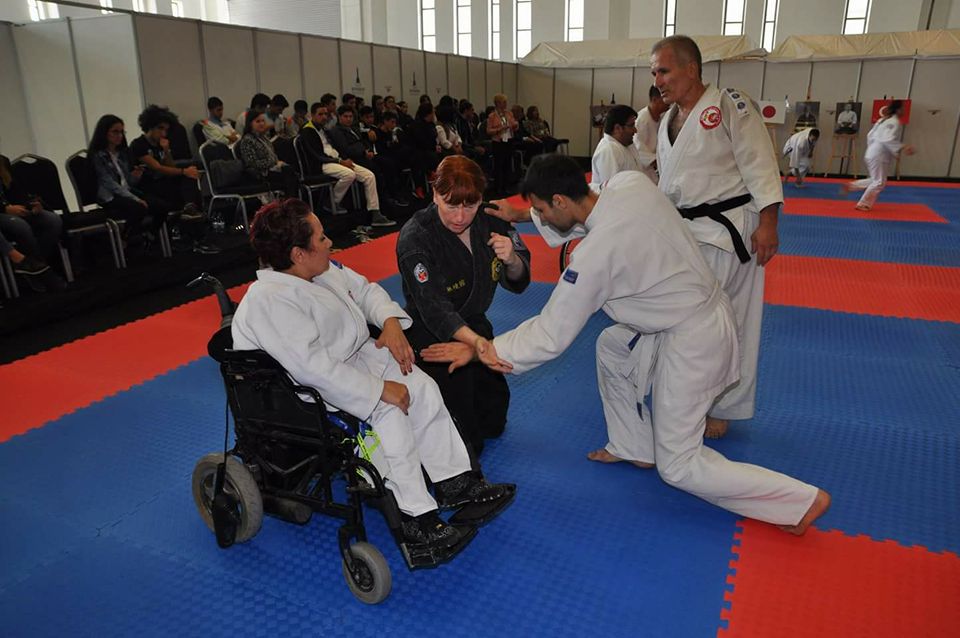 As she approaches her 60th birthday in the not-too-distant future, Róisín is passionate about encouraging the over 50s to exercise more, spend more time outdoors and in a social environment and to keep their minds active. The Covid pandemic has led to more isolation, so overcoming this is a priority for the island's mental health.
"Age is no barrier to trying a new sport. If you believe you're too old to do something then you're creating your own barriers."
When it comes to sport in Jersey, Róisín believes that our facilities are crucially important and that we must make significant investment and avoid neglecting old buildings. She points out that there's a vital need for facilities in the east of the island and would love to have seen the old Fort Regent swimming pool site become (in part) an indoor ski slope and ice-skating rink, opening up new opportunities for islanders and maybe inspiring future winter sport Olympians.
There aren't many sports that Róisín hasn't tried, but she'd love to overcome her fear of heights and do a parachute jump and would also love to play ice hockey! For now, she is enjoying her role as a back-up goalkeeper and utility forward for St Lawrence Ladies' football team, goalkeeper for the RWB Ladies Hockey Club and continuing her thirty-five year Aikido teaching career.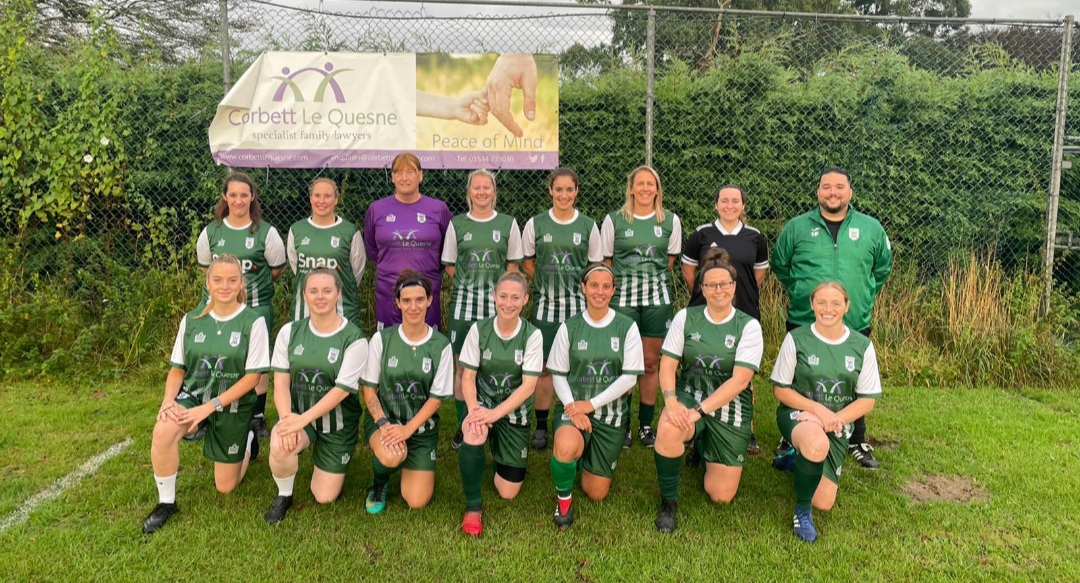 GET INVOLVED
Here are some useful links, to help get you started:
JERSEY SPORTS ASSOCIATION FOR THE DISABLED
JOIN AIKIDO MUKYODAN MARTIAL ARTS 
Does your sports organisation currently create an inclusive and welcoming environment for all athletes including those with disabilities or additional needs? Need some support? You can head to our Resource Bank to find out how you can enhance your sport offer: