In Jersey, 81% of children and young people do not meet the World Health Organisation's guidelines for physical activity. This means 81% of our island's children are not active enough to have a positive impact on their health and mental/physical wellbeing. The World Health Organisation (WHO) guideline is that children should do 60 minutes of moderate or vigorous physical activity every day.
As part of the Inspiring an Active Jersey Strategy set out by the Government of Jersey, Jersey Sport is responsible for delivering swimming lessons to children in Year 4 and Year 5, within all Government of Jersey Schools, including: Bel Royal School, d'Auvergne School, First Tower School, Grands Vaux School, Grouville School, Janvrin School, La Moye School, Les Landes School, Mont a L'Abbe, Mont Nicolle School, Plat Douet School, Rouge Boullion School, Samares School, Springfield School, St Clement's School, St John's School, St Lawrence School, St Luke's School, St Martin's School, St Mary's School, St Peter's School, St Saviour's School and Trinity School.
The education curriculum requires Government of Jersey Schools to provide swimming and safety instruction to children in either Key Stage 1 or Key Stage 2, which they must access to ensure that they leave primary school as confident swimmers, with a good awareness of water safety.
In order to achieve this children will be taught to:
• Swim competently, confidently and proficiently over a distance of at least 25 metres.
• Use a range of strokes effectively for example; front crawl, backstroke and breaststroke.
• Perform basic survival and rescue skills in pool based situations.
• Keep themselves safe and understand the potential dangers of Jersey's beaches.
Our swimming curriculum criteria matrix can be found here.
Our Swimming Development Officer, Martine Le Guilcher works closely with each school to develop a swimming programme which is best suited to the school and their pupils development. Martine also works closely with the Government of Jersey CYPES team to advise on future development of the school swimming programme surround the individual needs of each school.
In 2022 we're proud to have delivered swimming lessons to 100% of Year 4 and Year 5 children, who attend Government of Jersey schools. We're also delighted to confirm that in 2022 81% of participants passed the national standard or above!
OUR PEOPLE
Our Swimming Team are known for their professionalism, expertise, experience, and qualifications within Swimming. The Jersey Sport Swim Team includes, Martine Le Guilcher (Swimming Development Officer) and Swim Coaches; Sian Silvester, Stacey Hansford, Vanessa Averty, Sarah-Jane Jones and Sam Lee.
Outside of delivering our School Swimming lessons, you may recognise some of our team from delivering our Children's Holiday Swimming Activities.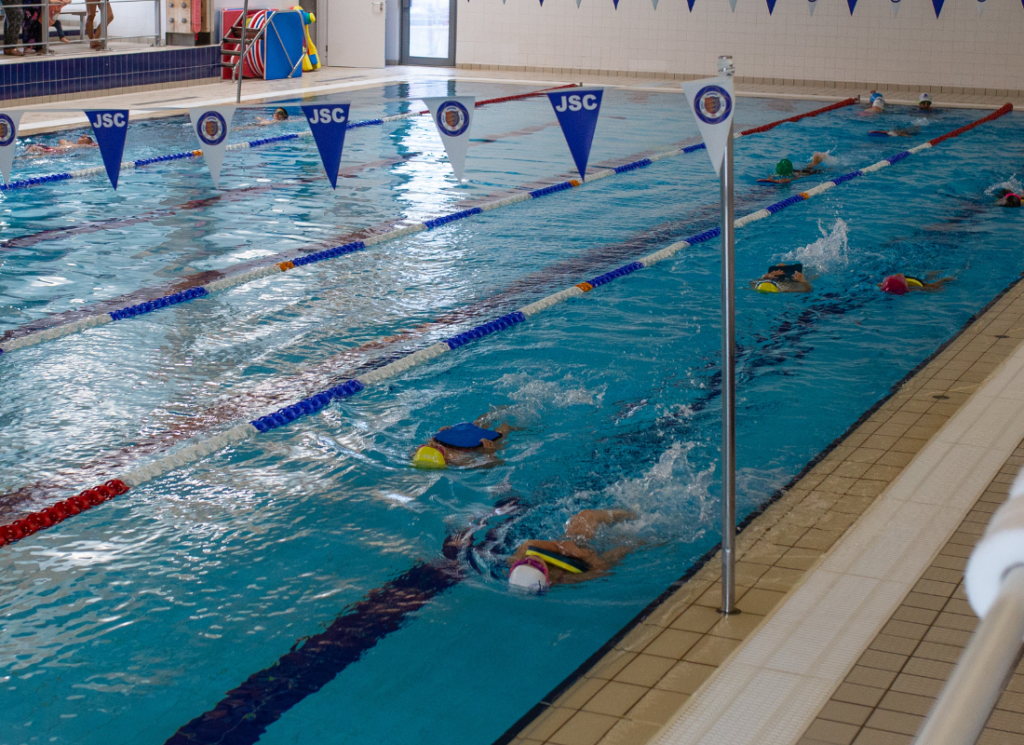 SWIM TESTING
The swimming assessments are continuous from the start of Year 4 term to the end of the Year 5 term, which means we hold the children's data over the two schools years so we can monitor the child's performance from the start to the end of the programme.
At the end of the Year 5 term, our swimming team will collate of the data for each pupil and gain an average mark for the children in the year group against the national average level.
At the end of each year, schools are provided with contact details for a range of swimming options for children to be able to continue in either group lessons or aquatic activities.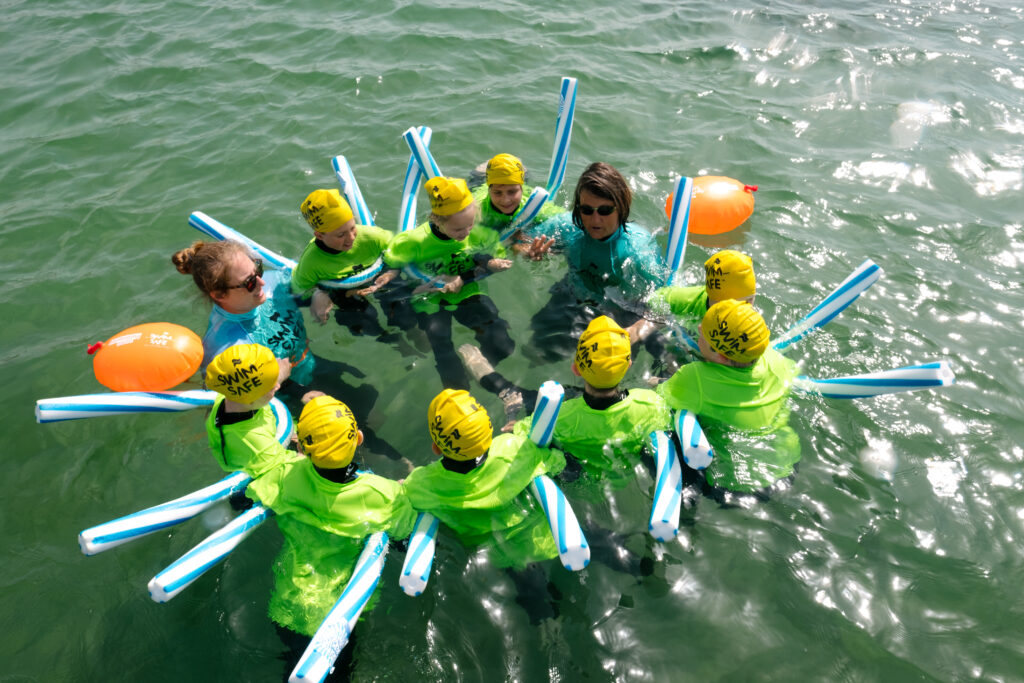 SWIM SAFE
As part of the national curriculum, children should be able to swim in different aquatic environments (pool and open water), which is also vital to living on an island surrounded by open water.
We're proud to deliver an annual Swim Safe, water safety programme between June-July to local children in Year 5 from Government of Jersey and private schools, in partnership with the Bosdet Foundation. In 2022 we delivered the programme to 1100 children from 32 schools!
The Swim Safe programme was created by Swim England and the RNLI, since launching with a single site in 2013, Swim Safe has grown to include more than 70 sites across England, Scotland, Wales, the Channel Islands and the Isle of Man. The programme was developed to educate children on how to stay safe in and around open water, help them to learn vital water safety skills, and experience our islands beaches!
The free swim safety sessions take place at various beaches around the island, and our run by our Jersey Sport Swimming Coaches, in partnership with the Bosdet Foundation, who are all qualified in the Swim Safe Programme, the Bosdet Foundation who provides a site-co-ordinator and essential equipment such as wetsuits, gazebos, noodles etc and qualified beach lifeguards.
To find out more about our School Swimming Programme, please contact us at info@jerseysport.je or 01534 757700