Have you ever heard of paintball? Airsoft is similar except there is no paint involved and uses smaller plastic pellets. It is a military simulation sport where players participate in mock combat with authentic military-style replicas and tactics.
Just like video games or paintball, there are different "games" of airsoft you can play. Such as capture the flag, team deathmatch, last man standing etc etc. One of the best things about airsoft is that it's a sport based on honesty. When you're shot by another player, there's no mark from paint, so it's down to the player and their honesty to call themselves out. This breeds an incredibly friendly and honest game which is rarely ruined by cheaters.
The Jersey Airsoft Association represents the sport of Airsoft in Jersey, it is made up of active and experienced players which are more then happy to help out and advise new players looking to get into the sport. Feel free to contact us and we will point you towards the next public game to give it a go!
---
Levels
Beginner, Intermediate, Experienced
Contact Details
Gallery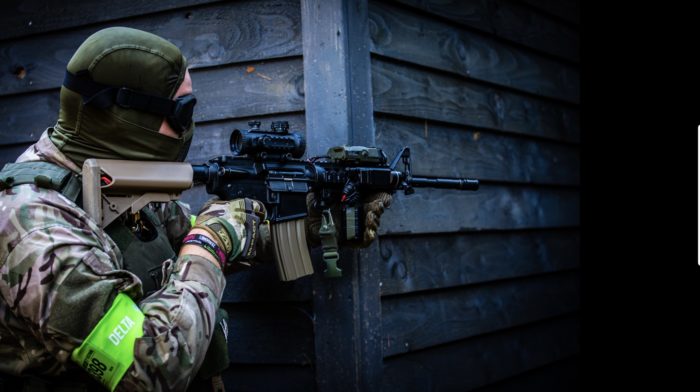 Video
Jersey Sport is not responsible for the business and activities of clubs and associations listed in this directory.
We recommend you check the group's safeguarding and health & safety policies prior to attending events and activities.