Jersey Sport's 'School to Sport' initiative launched in the autumn term of 2020 and has been a great success with children in year 4 being offered the chance to try various new sports with the hope that many continue with their favourite sport and join a club after the programme ends.
Meet Anna Sonia, a 9 year old girl who has quickly become a talented table tennis player with big dreams to one day compete in the Olympics.
Anna started her School to Sport journey with Jersey Sport just before the COVID-19 pandemic and discovered that table tennis was "really good fun"! Luckily, she was able to continue with the sport once restrictions eased and began practicing 2-3 times a week. Her skills improved quickly and in 2022 she was selected to compete in the Home Nations Table Tennis Tournament in Guernsey in April. While Anna didn't win any of the tournament games this time, she loved the experience and really enjoyed playing against more skilled players, many of whom were 2-3 years older.
During the School to Sport programme, Anna also tried golf and squash, but decided that table tennis was her favourite. While none of her classmates have continued with table tennis, Anna is really happy to have made friends with players from other schools around the island.
Anna's big goal is to get to the Olympics one day, and that means she trains up to four times a week in order to really progress her skills and ensure she stands out from the crowd in the future. In addition to table tennis, Anna also practices Jiu Jitsu and loves to swim in the sea and play football.
Anna's parents have a love of sport too, with her dad playing football and cycling regularly and mum taking part in barre classes, walking and sea swimming. Together, they're an active family who enjoy walking together at the weekends. Anna's extended family enjoy many different sports too, including gymnastics, cheerleading and horse riding, so there's no doubt that when Anna makes it to the Olympics, she'll have a lot of supporters cheering her on!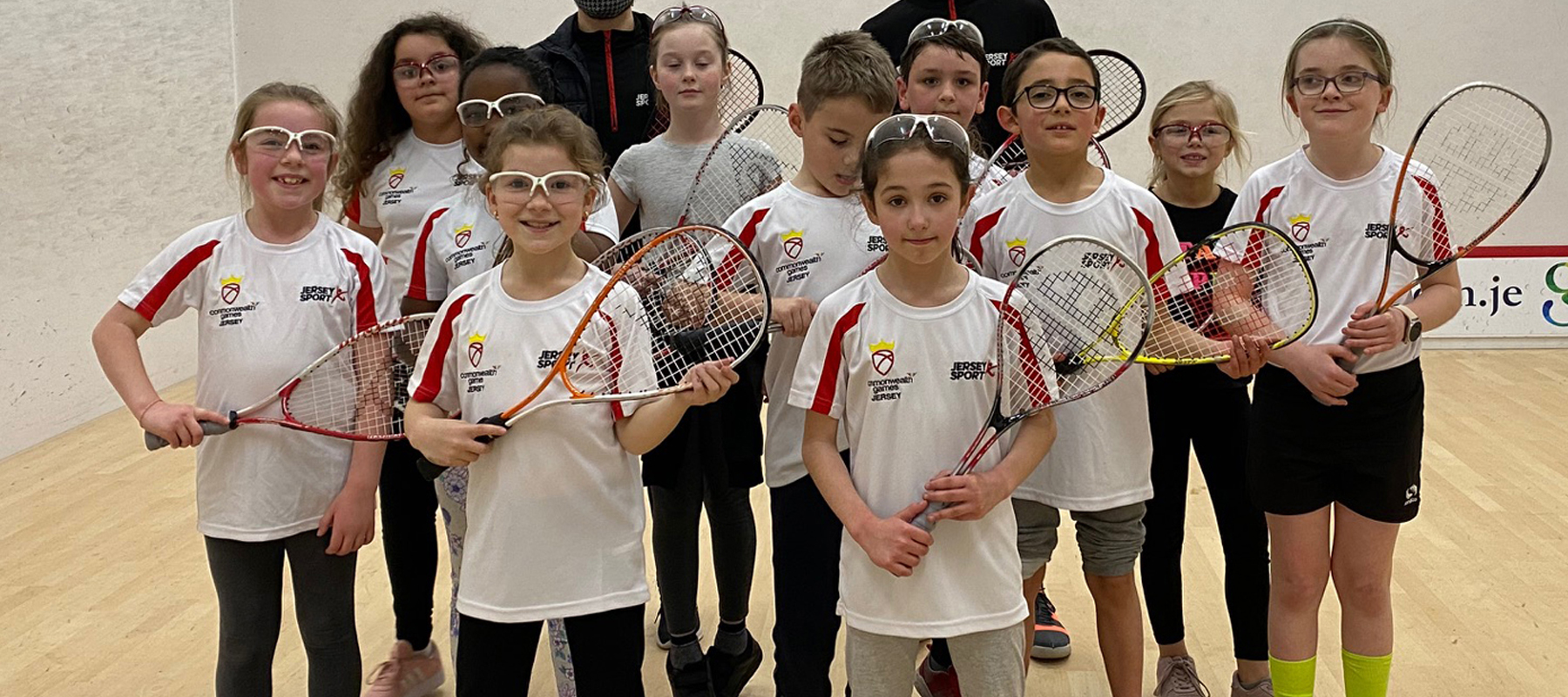 Does trying a new sport feel scary for your child? Do you worry you won't be able to afford the kit or the off-island travel? Would you love to get your children outside in the fresh air more often and off of their phones or computer games?
If you answered yes to any of those questions above, we've compiled a list of some of the most common questions or worries we hear and offer some simple guidance for you and your family.
"But we're not a sporty family!"
It's true that not every family enjoys sport, either taking part or watching it, but don't let your family's background deter you from exploring new activities or from enrolling your kids in school holiday or after-school sports classes. There are so many sports available (even on Jersey!), and chances are you haven't tried more than half a dozen! There are many clubs who offer taster sessions for beginners, or short courses of just a few weeks. This is a great way to get involved and see if you enjoy it before committing to memberships or buying kit.
"My kid never seems to stick with anything and gets bored easily!"
Young children should be offered the opportunity to try lots of different activities in order to develop physical motor skills and to see if they have a natural ability in one area. Many successful athletes started their chosen sport at just 3 or 4 years old, while others came to it much later after playing other sports for years.
Sticking with a sport, or any activity, requires commitment, dedication and resilience. If we always give up when things get tough, we will never develop those skills which are useful in all areas of life – especially as an adult! Teaching children how to stay focused and positive even when things are difficult is one of the best life skills you can pass on as a parent, and sport teaches this in abundance.
"We really don't have any spare cash for sports!"
At Jersey Sport, we're committed to making sport as accessible and inclusive for everyone as possible. We already have schemes in place to ensure every child in Jersey has learnt to swim by the end of Year 4 and we're working on ensuring every child has the opportunity to learn to ride a bike safely during primary school. In addition, we have funding and grants in place to support sports clubs and organisations who are struggling or who want to expand their services to offer more opportunities to low income families or other minority socio-economic groups.
Of course, there are also many things that your children can do which are completely free! Riding their own bikes, playing football in the park, playing 'bat and ball' on the beach, having a game of rounders with a big group of schoolmates or jumping on a friend's trampoline. If you have family time together at the weekend or after school, go for a walk outside, a family bike ride (if you all have bikes), or try sea swimming in areas where the sea is monitored by lifeguards.
"What can my kids do over the summer holidays that aren't too expensive and will fit in with my part-time work?"
We understand that many parents simply cannot afford some of the higher cost sports classes and activities which is why we've been running our affordable sessions every school holiday for many years. Young children can choose from a variety of swimming or multi-sport activities and sessions can be mornings only, afternoons only or all day – to support parents who still have to work throughout the summer. We also have FREE Learn to Ride sessions to support children who want to learn to ride a bike safely as well as affordable Bikeability sessions for older children who want to use cycling as a way to get to and from school safely. Find out more about our programmes by clicking, below: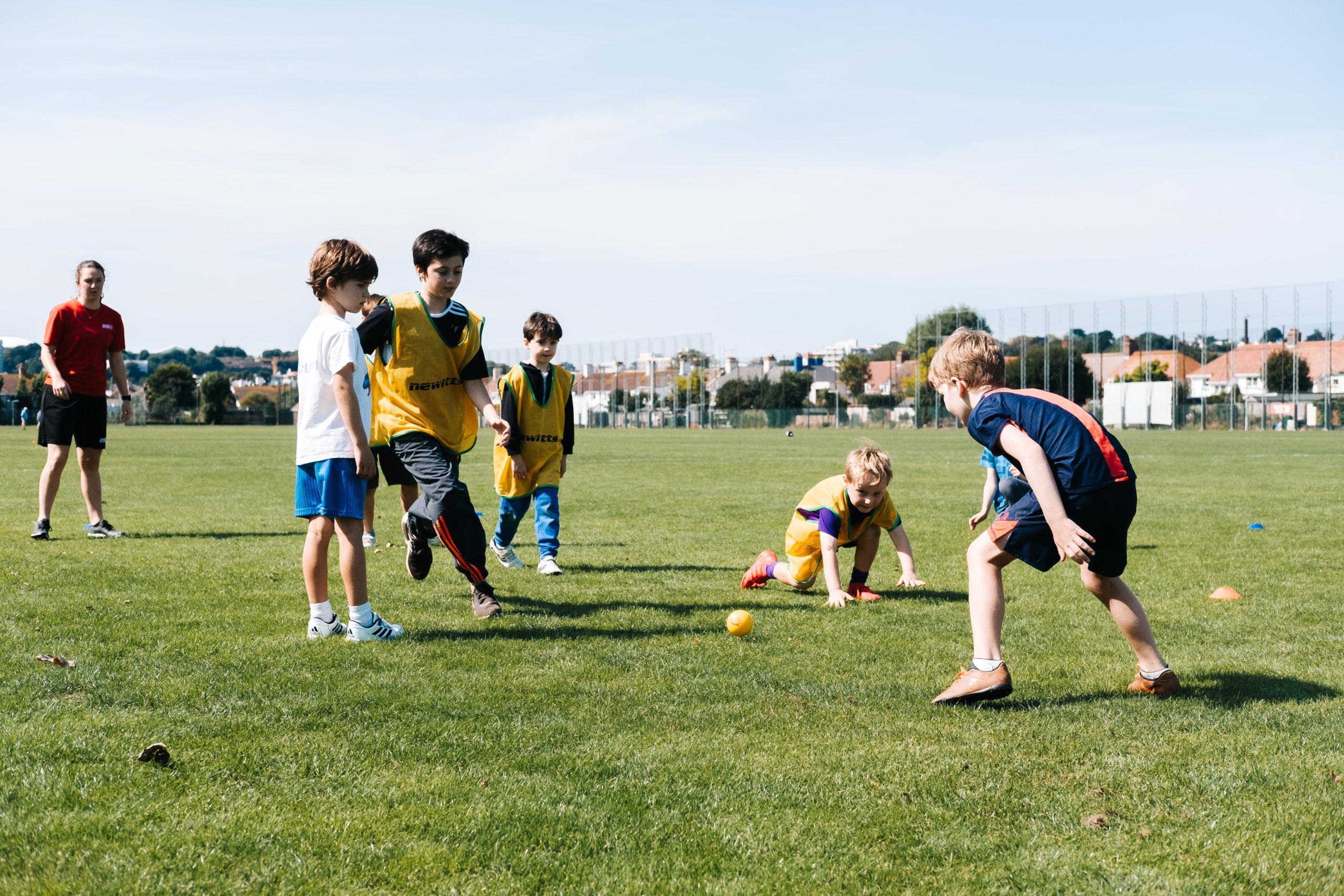 "I'm a single parent with 3 children and can't logistically take all my children to different sports after school in different places! Help!"
Spending some time getting to know other parents at each activity can be really useful as you can then offer to share lifts with them, freeing you up to only need to make one or two car trips. Less stress and less fuel costs! Or, encourage older children and their friends to sign up to new clubs at the same time so that they can walk or cycle there together straight from school. Having to be organised and remember to take their sports/dance kit to school with them at 7.30am is a great life skill too!
"My child has anxiety and is too afraid to try a new sport where everyone already knows each other!"
We're not mental health experts but we are sport experts and therefore we can say with confidence that more regular exercise and social interaction is great for building confidence, feeling a higher sense of self-worth and improving happiness. We understand that it's always hard to take that first step in any area of life, but the rewards are always so much bigger than the fears you had at the start.
Being a great role model and regularly stepping beyond your comfort zone as a parent is a great way to show your child that some things are difficult or scary but that the joy and achievement and pride on the other side are much greater. Be sure to not talk about your child as 'the one with anxiety' while they can hear you as this subconsciously reinforces their belief and will compound the problem over time. Research has shown that exercise is a great 'medicine' for anxiety, so even starting with free activities like walking, cycling, swimming, skateboarding or ball games will help your child dramatically.
"There's nothing exciting to do in Jersey for kids aged 11-16!"
While it's true that many activities do cost money (e.g. cinema, swimming pool, trampolining – plus drinks and snacks!), much of this statement comes down to mindset. Our brains will always try to prove us right. So, as the saying goes: 'Whether you think you can or you think you can't, you're right!' (Henry Ford).
Switch up that belief to: 'there are so many opportunities for my child in Jersey!'
When you start looking closely, or speaking to people or making enquiries, you'll find that there are so many opportunities for children, tweens and teenagers to be active, be sociable and to work or earn extra pocket money. Even learning 'TikTok' dances is great exercise! And finally, being a great role model is important. If your children only ever see you doing the same things – especially sedentary activities like watching TV – they won't even believe that there are more opportunities out there for them or different ways to live and enjoy life.
GET INVOLVED!