INSPIRING AN ACTIVE JERSEY STRATEGY
The Inspiring an Active Jersey Strategy lays the strategic foundations to deliver a 10% more active island by 2030.
The Government must prioritise investment in supporting the structure and delivery of sport and physical activity across all areas of the sector whilst also ensuring that physical activity is a key component in the delivery of the reform of health and social care and education.
VISION
Jersey will be a healthier, more productive, and fairer society by being one of the most physically active populations in the world.
MISSION
Jersey will increase physical activity by 10%, by 2030.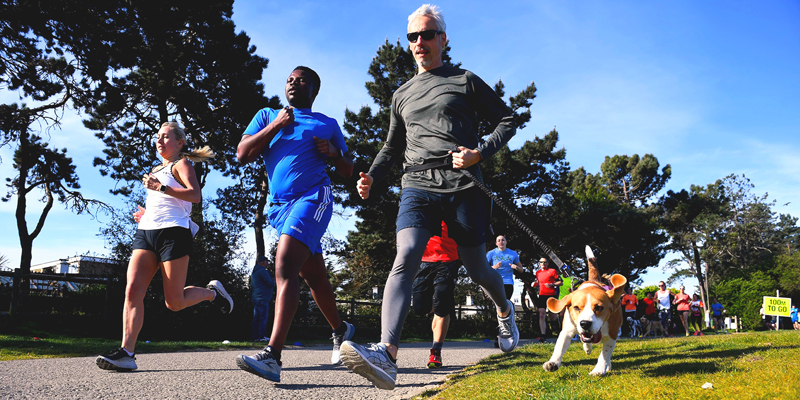 DELIVERING AN ACTIVE JERSEY – THE NEXT GOVERNMENT TERM
During the next term of Government, Jersey Sport advocates seven key priorities to be taken forward. These are focused on increasing the number of adults, children and young people participating in sport and other activities in order to support good physical and mental health.
1) SUPPORTIN SPORT – Sports Development
2) SUPPORTIN SPORT – Volunteer Workforce 
3) Inspiring Active Places 
4) Active Travel and Open Spaces 
5) Move More Increasing Participation 
6) Move More Health Improvement
7) Move More Schools and Children
Only 52% of adults* and 18% of children and young people* meet the World Health Organisation's weekly physical activity recommendations. These already poor levels of inactivity are magnified further in low socio-economic groups, females, those with a disability or life-limiting condition, and in the Portuguese/Madeiran and other European communities. While benefiting all islanders, the seven priorities address the inequality gaps that exist and seek to reduce barriers that make it hard for people to play sport and be active.
The benefits of physical activity are plentiful at both the societal and individual levels. Investing and prioritising the delivery of an active island is a strong enabler, supporting Government of Jersey in delivering the Common Strategic Policy. Having endured two sustained periods of lockdown where time out of the house for physical activity was one of the only perceived freedoms, islanders have a fresh 'lived' experience and respect for the benefits of being active and playing sport.
Now is the time for the Government of Jersey to prioritise health improvement and adopt a preventative approach to support the Island's growing and ageing population. Of equal importance is a commitment to addressing inequality of access to sport and physical activity. Sport and physical activity is a key solution to delivering an active, socially cohesive, and equitable island where islanders are valued equally.
To find out more, including the statistics surrounding the participation, inequality and value of sport and physical activity in Jersey, please read Jersey Sport's full manifesto below:
On 1 June 2022 we held a seminar for candidates standing for the Jersey Election to find out more about what we are proposing for sport and physical activity in Jersey and so candidates could ask any questions they may have about sport, physical activity and wellbeing in the Island.
Watch a recording of the Delivering an Active Jersey seminar below: