As a young girl with an older brother and male cousins, Maddy's competitive nature was pushed to its edges in swimming, football and cricket. In primary school, her ball hitting and throwing skills were noticed and she was encouraged to join a cricket club. Maddy thrived in this environment and was soon a star player in the Under-11s at just 8 or 9 years old. At 15, she played against England players on the Women's First team being one of the only girls under 18. At university she continued playing but suffered an injury playing rugby which took her off the cricket pitch for a couple of years. Once she was healed, Maddy joined a different county team with a lower standard so she was able to build up her strength, fitness and skills again.
After university, Maddy set out to share her ten plus years of cricket coaching experience with women and girls in other countries, starting in Sweden where she coached women and set up the first Women's Cricket Team who went on to become the Swedish National Team a year later. Some of the women she coached are still in the national squad – something Maddy is very proud of!
From Sweden, Maddy travelled to New Zealand to work with the Bay of Plenty Women's Cricket Team, raising their standard to a higher level more in line with national squads in other countries. Hong Kong was Maddy's next stop, but the Covid pandemic restrictions meant that training sessions were limited to just four in four months.
Over the winter, Maddy returned home to the UK and was planning to seek another coaching job in a hot, sunny country when a visit to Jersey to see a family friend changed everything! Two months later, Jersey welcomed her as their new Women's Performance and Development Officer and she has big goals to change the face of women's cricket on the island, encouraging more women of all ages and abilities to get involved.
We asked Maddy about her plans for Jersey Women's Cricket over the coming years, in particular how she plans to tackle diversity, inclusion and barriers to entry.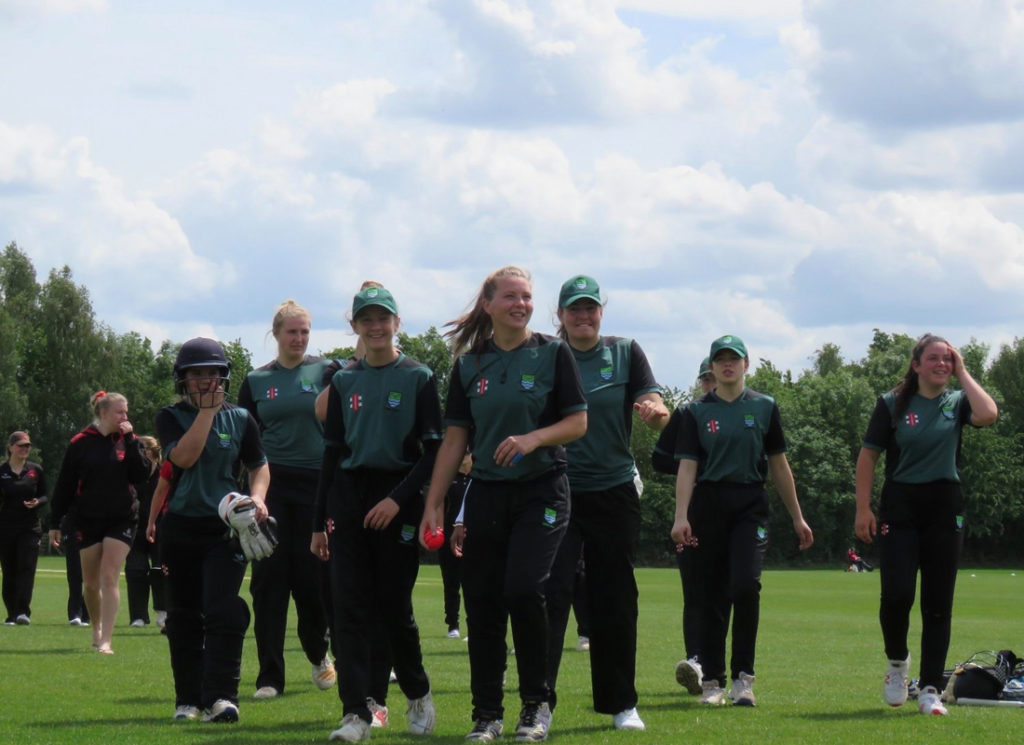 What are you hoping to achieve in your role as Performance and Development Officer?
My role is to create pathways for progression within the sport and part of that will be to create multiple squads, for example: under-11s, under-13s, under-15s etc. so that children and young women have a clear path ahead to achieve their goals. At every level, I'll be working to build skills to a higher standard to enable local sports players to compete off-island.
In addition to the sporting aspect of cricket, I'm passionate about making it fun and accessible for everyone with family events and fun games such as 'Prosecco Cricket', which doesn't really need an explanation!
I want to attract more women into cricket through beginner events and training that use a soft ball and a plastic bat – with minimal chance of injury and only moderate fitness required. These sessions are all about having fun! There's no chance of getting told off or doing anything wrong, you just come along and join like-minded women of all ages for an hour or two a week.
What are Jersey Women's Cricket's inclusivity aims?
We will never turn anyone away! We want to work together to create fun initiatives for beginners as well as creating progression pathways for those who want to train more competitively. I want to improve the quality of the game for those playing it as a sport and to increase skill levels across all age groups.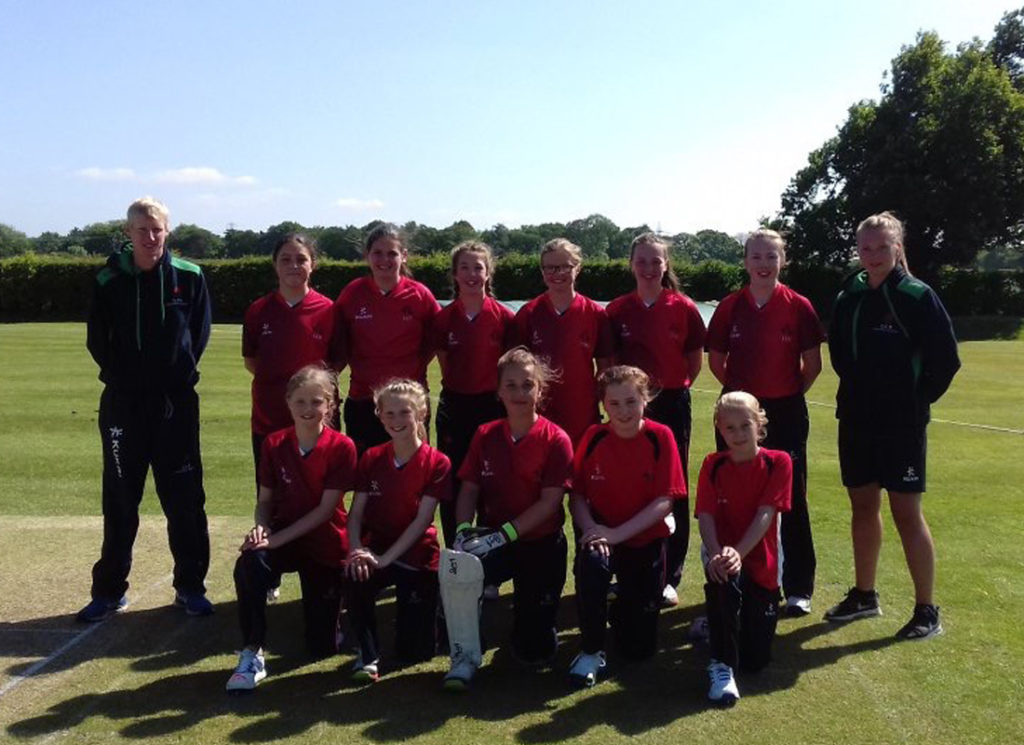 How does your organisation welcome and cater for athletes with disabilities or additional needs?
Over the 13 years I've been coaching, I've worked with people who have autism, dyslexia and other learning disabilities and coached people with motor skill problems. All I ever want are people who have enthusiasm and energy! And with children whose parents say 'I don't think she can do that!', well, they're usually the most keen. Never tell anyone they can't do something!
While there isn't a wheelchair league for cricket on Jersey just yet, I love a challenge! So, if there is a young girl or woman in a wheelchair who wants to give cricket a try, I'd love to make that accessible for her in some way.
In what ways do you promote inclusivity for specific groups?
As I'm new to Jersey, I haven't yet been able to explore specific needs and gaps in provisions, but I am confident in what I bring to women's cricket. Having worked extensively in the UK in multi-cultural towns, as well as in countries around the world, I have always tried my best to ensure that everyone gets to try cricket if they want to. If you need to wear specific clothing for religious reasons, then that's fine! I think one of the most difficult struggles is actually finding the time for all the sports you want to try, particularly as a child. Once you're older you can choose the one you like best and specialise in that.
All females are welcome at Jersey Women's Cricket, regardless of age, ability, religion, ethnicity or education.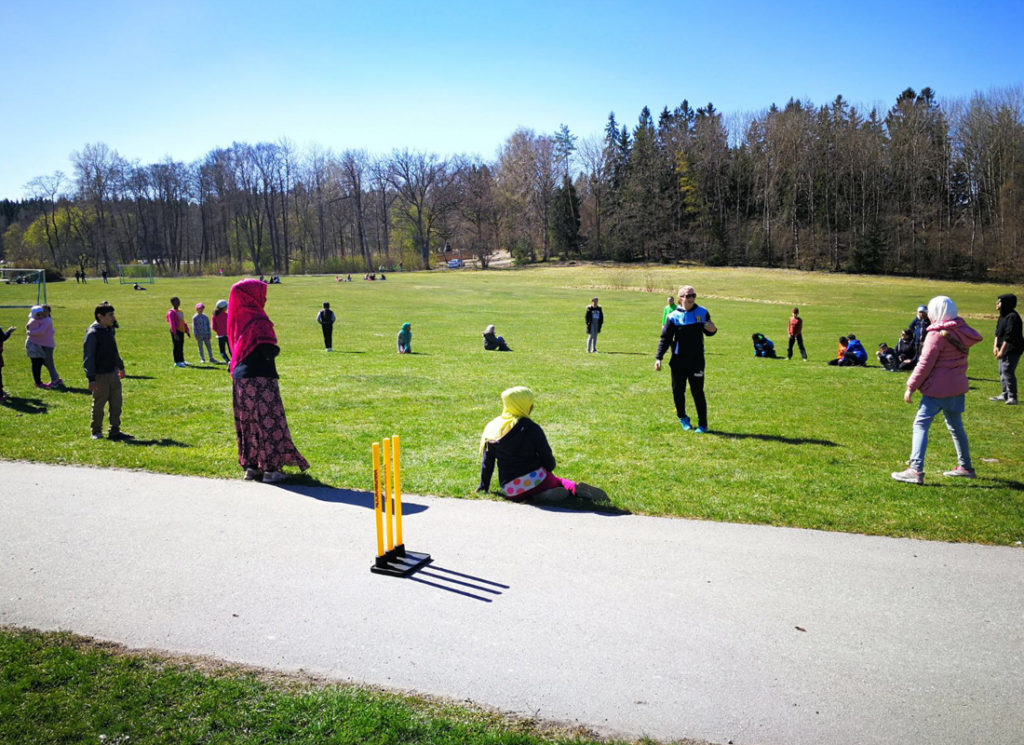 Are your volunteers appropriately trained and made aware of your organisation's inclusion policy?
As a player, you will have a Code of Conduct that shares all this kind of information and expectations within the club.
As a volunteer, we always make sure that everyone is aware of our fundamental policy that everyone is welcome. We ensure that every volunteer understands that everyone learns differently as well as outlining our safeguarding policy that helps keep everyone safe.
If anyone would love to join as a volunteer rather than a player, this is a great opportunity! We're especially interested in bridging a gap between age groups and currently have an amazing 15 year old coach who is keen and absolutely brilliant with the younger children.
What are the most common barriers to participation in cricket, and how are you working to overcome them?
I think one of our main problems is visibility. Have you ever seen anything about women's cricket on television, radio or social media? Or talked about within your school, college or social circle? Most people I've met say no. So that's our priority right now – as well as boosting numbers, we want to raise the profile of women's cricket so that it becomes as commonly played as tennis, football or swimming. I've recently set up a TikTok account which will hopefully attract younger girls into our club. Jersey Cricket Tik Tok account.
In order for us to qualify with the ICC and receive funding – which will enable young players to travel off-island for competitions – we need to have eight teams. With 10 women or girls in each team, we need around 60 women to get involved across the whole island over the next year. That's my goal! Once we have multiple teams, we can start creating club cricket at Parish level which would be a pathway to progress to the current Jersey Women's Team.
If someone reading this wants to give cricket a try, how easy is it for them to get involved?
We'll be hosting some fun and family events at the beach over the summer which will be a great way to meet the team and see how much you enjoy whacking a ball across the sand! Plus, anyone is welcome to come and join us for beginners' sessions at Grainville. All the details will be on our website.
Beginners don't need any sports-specific clothing or footwear, just standard trainers and easy-to-run-around-in type of clothes. If you choose to progress to hardball, then some protective clothing is essential and can be ordered through the club.
Sessions for beginners start at just a one hour per week commitment and a small fee for the six weeks' training.
And finally, what's one thing that makes cricket a great choice?
That it's a summer-only sport. You never have to worry about playing in cold, wet weather or going out on dark evenings when you'd rather be indoors!
GET INVOLVED
Here are some useful links, to help get you started with local cricket:
MORE INFORMATION ABOUT THE JERSEY CRICKET CLUB