The Jersey Cricket Board is the official governing body of the sport of cricket in Jersey.
Since 2005, the Jersey Cricket Board has been Jersey's representative at the International Cricket Council (ICC) where Jersey became the 33rd country to be granted Associate Membership in 2007.
Jersey participates in ICC Global and European competitions at various age groups and also hosts ICC tournaments.
Domestic cricket is well supported in the island with weekend, evening and indoor cricket.  There are also Inter Insular matches held annually between Jersey and Guernsey.
Jersey has a great development programme with fully qualified coaches where children aged 7 to 18 are involved in coaching programmes in schools and the community.
In addition, the Board also runs coach, scorer and umpire education programmes.
http://www.jerseycricketboard.co.uk/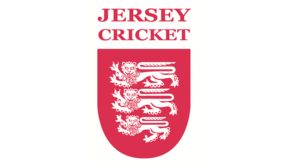 ---
Levels
Beginner, Intermediate, Experienced
Address
Jersey Cricket Board
Fort Regent Leisure Centre
St Helier
Fort Regent
JE2 4UX
Jersey Sport is not responsible for the business and activities of clubs and associations listed in this directory.
We recommend you check the group's safeguarding and health & safety policies prior to attending events and activities.