Samurai Kickboxing specialises in teaching kickboxing to children aged 4 years old and above. Our classes instil respect, self-confidence, discipline, self-control and all round fitness.
We have separate classes for ages 4 to 6, 7 to 11, 11 to 14 and adult classes (15 years old and above). We teach at various schools throughout Jersey as before and after school activities and we offer public classes in the evening and at the weekend.
We also offer birthday parties and Kickboxing Camps during school holidays.
Go to our website for more information or to find a suitable day and time to try a free of charge trial class to see if you like our lessons.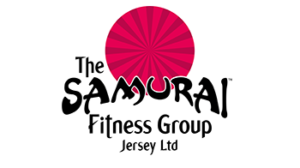 ---
Levels
Beginner, Experienced
Address
Samurai Kickboxing Jersey
Jersey College Preparatory School
Claremont Road
St Saviour
JE2 7RT
Jersey Sport is not responsible for the business and activities of clubs and associations listed in this directory.
We recommend you check the group's safeguarding and health & safety policies prior to attending events and activities.