We plan and organise exciting, fun and safe road running events in Jersey. The events are listed on the RUN.JE event page
We are affiliated to England Athletics as a promoter and are insured through the event licences which we have to apply for each Fun Run.  One of our aims is to offer excellent events in good locations with adequate infrastructure at an affordable level.
We have several charity relationships and are passionate about helping charities to link up with runners who want to run for a reason.
We have held two events in Jersey in 2018.  So far we have organised a 5k along the Harbour in St Helier in April 2018 & a 10k along the lanes and byways of the North Coast in St John in September. In 2019 we hope to bring a further 2 events making 4 in total to support MIND Jersey and Headway Jersey.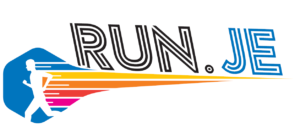 ---
Address
c/o Main House,
Norwood Court,
La Rue Militaire,
St John,
JERSEY
JE3 4DP
Jersey Sport is not responsible for the business and activities of clubs and associations listed in this directory.
We recommend you check the group's safeguarding and health & safety policies prior to attending events and activities.