Dynamic weekly play sessions for boys and girls aged 2-7.

Make your child's development more fun!
Our fun, structured play sessions take children on a journey of sporting imagination with engaging and energetic coaches supporting them every step of the way whilst teaching how to catch, pass, kick, run with the ball and play as part of a team.
What to expect…
"Be prepared to run across the jungle, wade through the quicksand or sprint through Rugbytots Valley avoiding all the smoking boulders. Get ready to protect your egg, launch a missile or attack the pirates and seize the ship, all this of course, whilst trying to avoid the evil side lines!"
Our motto is simple; "make it more fun". We do this by delivering our specifically designed programme for each age group with energy, enthusiasm and excitement. This creates an atmosphere in the class that is totally unique and engaging for parents and children alike.
To find out more information and class availability, please visit www.rugbytots.je or email jim@rugbytots.je.
---
Gallery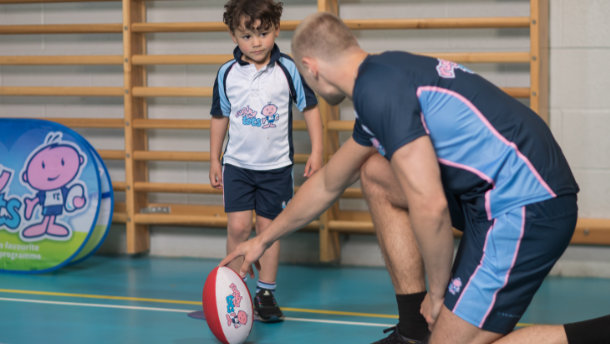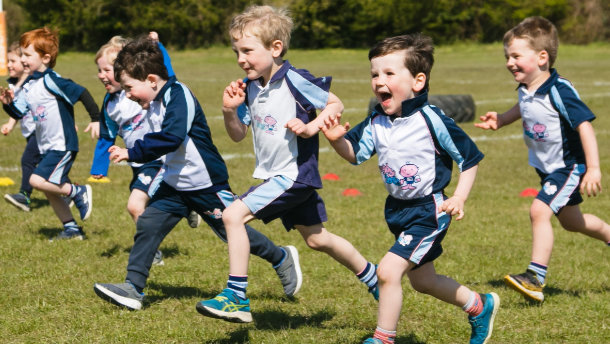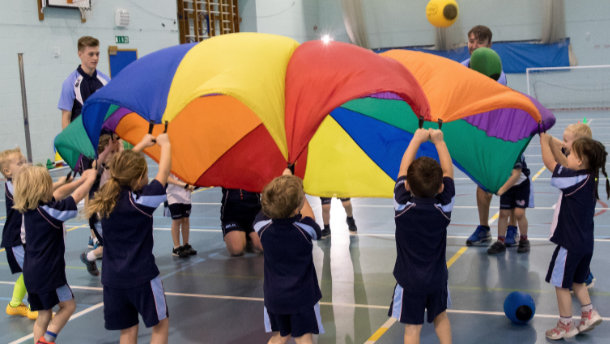 Video
Jersey Sport is not responsible for the business and activities of clubs and associations listed in this directory.
We recommend you check the group's safeguarding and health & safety policies prior to attending events and activities.