The Jersey Skateparks Association (JSA) is the official body representing all the views and needs of its members. We provide a voice for any and all users of any present and future facilities within the island of Jersey; this includes – but is not limited to – skateboarding, BMX, scooter, rollerblades and quad skate users. Our intention is to develop the sports through the creation of facilities and provide pathways of progression from beginner to elite riders, and provide input from a riders point of view, to help and advise in the installation and/or improvement of facilities around the island. We aim to provide a fair and open forum for any park users (or their families), so as to share any ideas that can help us all achieve the correct and appropriate facilities island wide. Please share your thoughts and ideas so that we can provide the right parks for current and future generations. As this will be an inclusive association for all ages and backgrounds, please be respectful to other users and refrain from using any foul or abusive language.
The extreme sports mentioned are well known to be of major benefit in tackling anti-social behaviour as well as supporting physical and mental health and providing its participants with a level of tenacity above and beyond that of many other activities. Having such a pool of inspired and creative individuals working together for a greater good is exactly the sort of social cohesion we need as a modern society.
• The Jersey Skateparks Association (JSA) is the official body representing those who believe a skatepark is an important and necessary part of modern society.
• Members include riders, their parents and all supporters of those who ride
• We are a free, voluntary, 'rider run' association, working alongside local government towards an islandwide vision.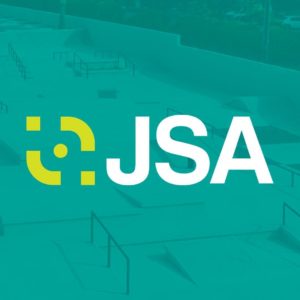 ---
Sports
Extreme Sports, Skateboarding, BMX, Scooter
Address
Thorndale,
Le Mont Les Vaux,
St Brélade,
JE3 8AF
Jersey
Jersey Sport is not responsible for the business and activities of clubs and associations listed in this directory.
We recommend you check the group's safeguarding and health & safety policies prior to attending events and activities.