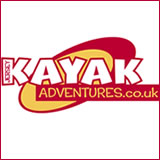 Paddle away from the hustle and bustle of everyday life. Reconnect with nature and the environment on a Kayak tour.
Exposure to nature and the ocean has enormous benefits for our well-being. Just being on or beside the sea is a beautiful way to decompress from our busy lives.
Experience the sights, sounds, smells and sensations of being in nature as you paddle your kayak along the beautiful coastline around Jersey.
Our Guided Kayak Tours are long enough to see something new but not end up too tired, so you only need to be of average fitness.
Novices and families are welcome.
Visit our website for information about our popular Introduction to Kayaking Courses, free kayak safety classes, Evening kayak tours and Into the Blue – Kayak into nature trips.
To ensure your kayak tour is in the best spot, we confirm the venue by SMS text the evening before after checking the weather forecast.
Paddle with your friends, family or just by yourself; private tours can also be booked.
We paddle in small groups, so booking is advised via our website.
---
Sports
Canoeing, Kayaking
Address
Ackaless
La Grande route de la Cote
St Clement
JE2 6FW
Video
Jersey Sport is not responsible for the business and activities of clubs and associations listed in this directory.
We recommend you check the group's safeguarding and health & safety policies prior to attending events and activities.