Aikido Mukyokan Jersey is a martial arts school offering traditional Japanese (Mukyokan – traditional) AIKIDO for persons from the age of 14 years and above. Our website can be found at www.aikidojersey.com
The school was founded in 1987 by Róisín Pitman, a 43 year veteran, who is the President / Headmistress and holds an international teaching licence as a 6th Dan in Aikido (Shioda International Aikido Federation), a 4th Dan in Mushin-Do (Mushinkan International) and a UK/SIA qualified instructor for self protection & awareness for women and vulnerable adults, Control & Restraint/ Handcuffing for law enforcement and conflict management / physical intervention in the security industry for door security supervisor personnel (Jsy Gov accredited).
We are also an equal opportunities school and take students with disabilities. Please contact Róisín direct to discuss further (details below).
Aikido was created in the early part of the 20th century by Professor Morihei Ueshiba of Japan (1883-1969).
The art relies on the avoidance of violent confrontation through its philosophy and concept, however, students are also taught the physical aspects that rely on using the aggression of the attacker by redirecting that energy and weight, and controlling the attacker using a series of locks and throws. Aikido is used by many police forces throughout the world.
For more information please contact Róisín on 07797-713370 or by email at roisin.pitman@hotmail.co.uk
Aikido classes take place at Fort Regent, in Room 'B' – the Graeme Pitman Memorial Dojo, which can be found in the Gloucester Hall on the left-hand side – the middle of five activity rooms.
Classes are every:
Tuesday 6.45 – 8.15pm
Thursday 6.45 – 8.15pm
The new ladies only class will commence on 22 Feb.
Tuesday 9.15 – 10.45am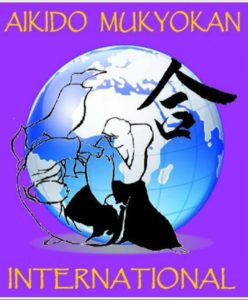 ---
Levels
Intermediate, Experienced, Beginner
Address
Graeme Pitman Memorial Dojo,
Room 'B',
Fort Regent,
St. Helier.
Jersey Sport is not responsible for the business and activities of clubs and associations listed in this directory.
We recommend you check the group's safeguarding and health & safety policies prior to attending events and activities.