Meet Ray Dubras of Jersey Shotokan Karate Club; a man with a lifelong passion for martial arts, a desire to pass on his experience to the younger generation and a big dream to provide Jersey-based athletes with opportunities to get to the Olympic Games.
Once an un-sporty child, Ray was encouraged to take up judo by his parents at nine years old. At twelve, inspired by the martial arts movies of the 1970s, he took his first karate lesson and has enjoyed this ancient Japanese practice ever since.
Moving from Jersey to the UK for work opportunities as a young man, Ray dropped judo and took advantage of all the opportunities on the mainland to continue practicing karate. Shotokan Karate was the most prevalent type there, which ultimately led Ray to where he is today as a Chief Instructor of Jersey Shotokan Karate (JSK), based at The Dojo at Strive Health Club, St Peter.
Ray's sporting career has seen him take part in many tournaments and competitions, but as he got older he felt more inclined to support others and qualified as a karate referee as well as coaching youngsters through competitions.
"Now is the time for me to give back to younger people who want to be competitive."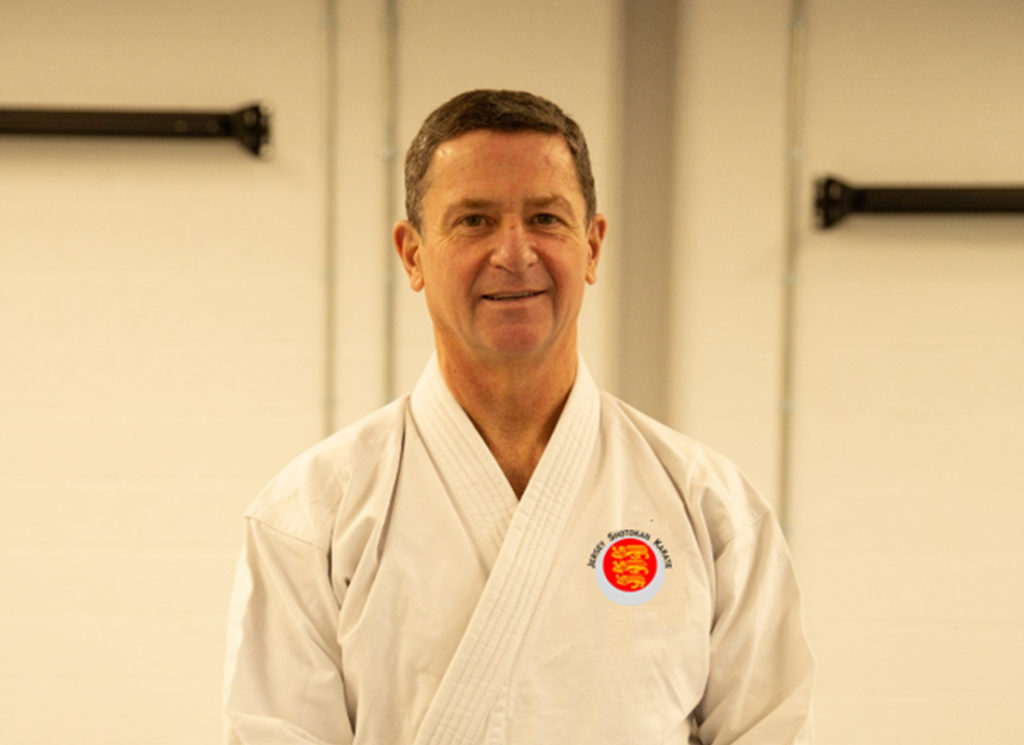 After practicing Shotokan Karate in Jersey for many years, Ray and fellow instructors Jose Travanca and Rui Tremoceiro felt that the UK association they were linked to wasn't giving Jersey the value it deserved. They decided to join the Hombu Dojo Karate International (HDKI) instead, as they have a lot of support and backing from senior karate-ka as well as links to Japan. The HDKI also focus on the sporting side of karate as well as self-defence, health and fitness.
The JSK launched the new club in April 2022 and have already had their first trip off-island. Being a member of HDKI will bring new opportunities to young people in Jersey who want to work towards national and international competitions. Creating these sporting pathways for Jersey people of all ages is a primary goal for Jersey Shotokan Karate.
"We'll take them as far as they want to go!"
The physical development of young children in sport is a priority for Ray because "if you catch them early, you'll get a good athlete coming through". Children aged 8-12 are at the perfect stage physically to begin their karate journey as developing their motor skills and mindset early, and developing their bodies to be fast and agile. Speed and accuracy of movement is an essential component of success in combat sports.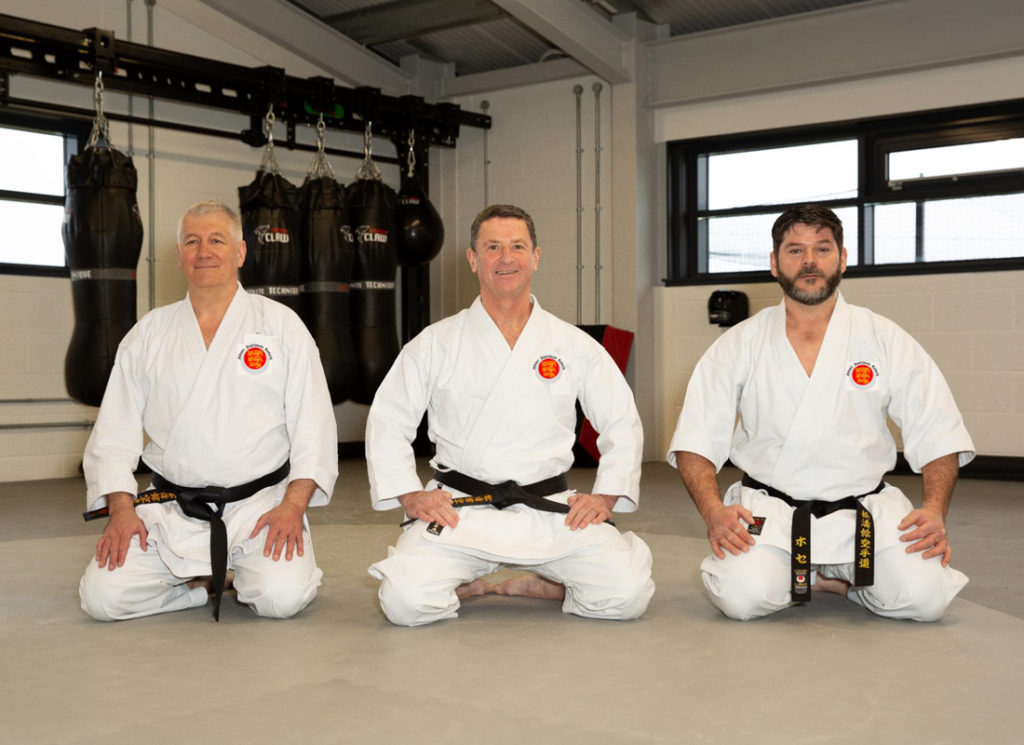 As a non-profit organisation, Jersey Shotokan Karate would love to train karate students, especially juniors, to be able to take part in national and international competitions. Opportunities locally are limited, so off-island travel for sport is an essential part of athletic progress. In addition to supporting potential world-class athletes, the club wants to develop existing black belts to become instructors and referees. As a member of the HDKI, the club has access to courses and certifications to support islanders wanting to further their skills and take an active role in developing Shotokan Karate in Jersey. The team believe in the ethos of fun and adventure, a theme that is echoed by the HDKI: "an international association of karate associations full of karate-ka who love to have karate adventures."
As well as the sporting side of Shotokan Karate, the club welcomes those who want to learn karate for self-defence, general fitness and mental wellbeing. "The club is friendly and safe, using a 'touch-contact karate' controlled fighting technique that uses touch instead of hitting, and rubber flooring also makes it safe when we perform throws. We're a very welcoming club for anyone who wants to take up karate as a form of fitness. Despite the discipline that karate requires, we're actually a very sociable, friendly club and many members appreciate the social aspect as much as the fitness."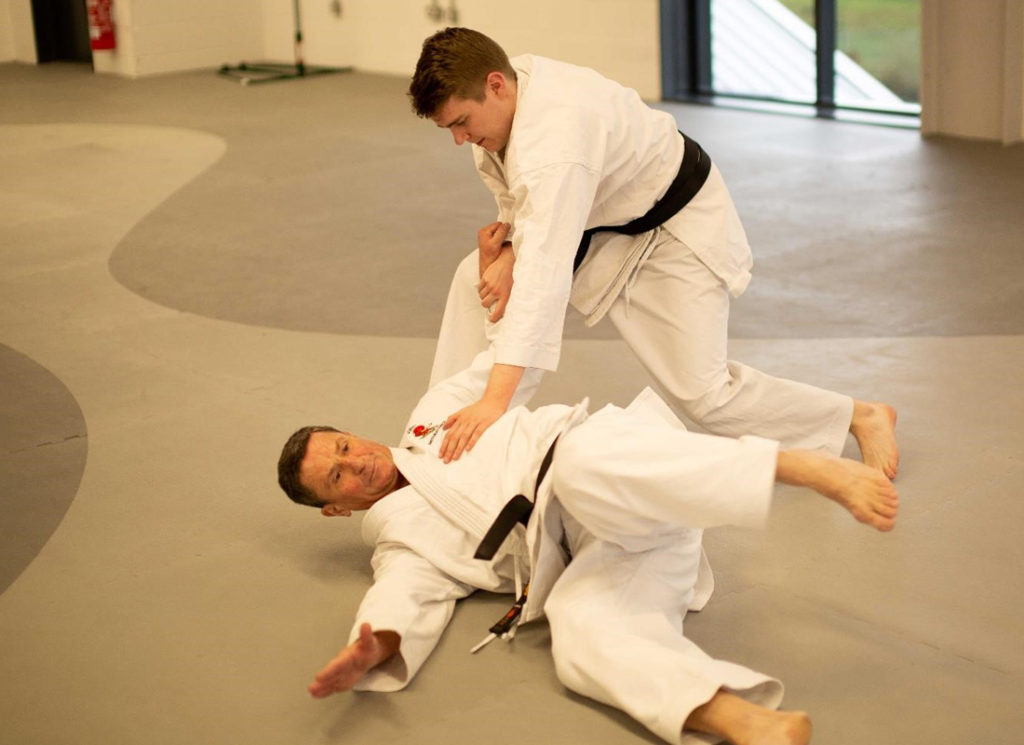 As a lifelong sportsman, Ray acknowledges the positive effects that being dedicated and committed to a sport have on your personal and work life, despite the significant compromises that have to be made. Karate has been Ray's lifelong passion, although he has tried other sports such as badminton and squash, as well as running for physical conditioning. Ray cites the enjoyment of helping and supporting others as his primary motivating factor now and feels privileged to have been able to coach, mentor, facilitate, referee and judge within Shotokan Karate for so many years.
Ray's goal for 2022 and beyond is to grow Jersey Shotokan Karate Club significantly, developing a club known for its sporting pathways to international competition and ensuring that everyone who wants to try karate for fitness and fun is given the opportunity to try.
GET INVOLVED
Here are some useful links, to help get you started with local martial arts:
JOIN JERSEY SHOTOKAN KARATE CLUB
JOIN A LOCAL MARTIAL ARTS CLUB