As a young teenager who spent his summer holidays cycling around Jersey every day playing a wide range of sports and swimming in the sea at Havre des Pas with friends, Paul du Feu never imagined he'd end up dedicating his whole life to sport. But over the decades, new opportunities to support local sport, coach young people or become a pioneering voice for sport in Jersey, simply showed up at the right moment, allowing Paul to spend a lifetime following his passion for sport and helping talented youngsters achieve their full potential.
"When we were kids, we did every sport on offer, in school and in our free time. I was definitely average, in terms of ability and performance, but loved being involved. I also loved organisation and in 6th form I convinced the school to let me start a lunchtime badminton club! Sport and activity was just a way of life for me, my family and friends, I never knew there was any other way!"
It was at Teacher Training college in the UK that Paul first realised that his active, outdoor lifestyle was not a normal experience for everyone growing up. "On my first day, I turned up in shorts and flip flops with deeply tanned skin, having spent the summer lifeguarding at Havre des Pas Lido, and was surrounded by people who looked very different to me. It was like I'd come from another world!" When a tutor asked the class what sports they'd tried before, Paul was the only one who said 'yes' to almost everything! "It dawned on me that I could do anything [in Jersey]; I could cycle from activity to activity and enjoy the beach all in one day!" Throughout college, Paul played rugby, primarily, and badminton. And of course, he swam regularly during the holidays back home in Jersey. During university, Paul taught swimming to children in the USA on the Camp America programme which was a "huge experience".
Once qualified as a teacher, Paul stayed in the UK and taught primary school children in Nottingham. "Immediately, I got the kids swimming! Although they had no idea what I was planning for them because I told them they needed 'their costumes and trainers'. Once a local teacher explained to them they needed their 'bathers and pumps' they were on board and loved learning to swim!"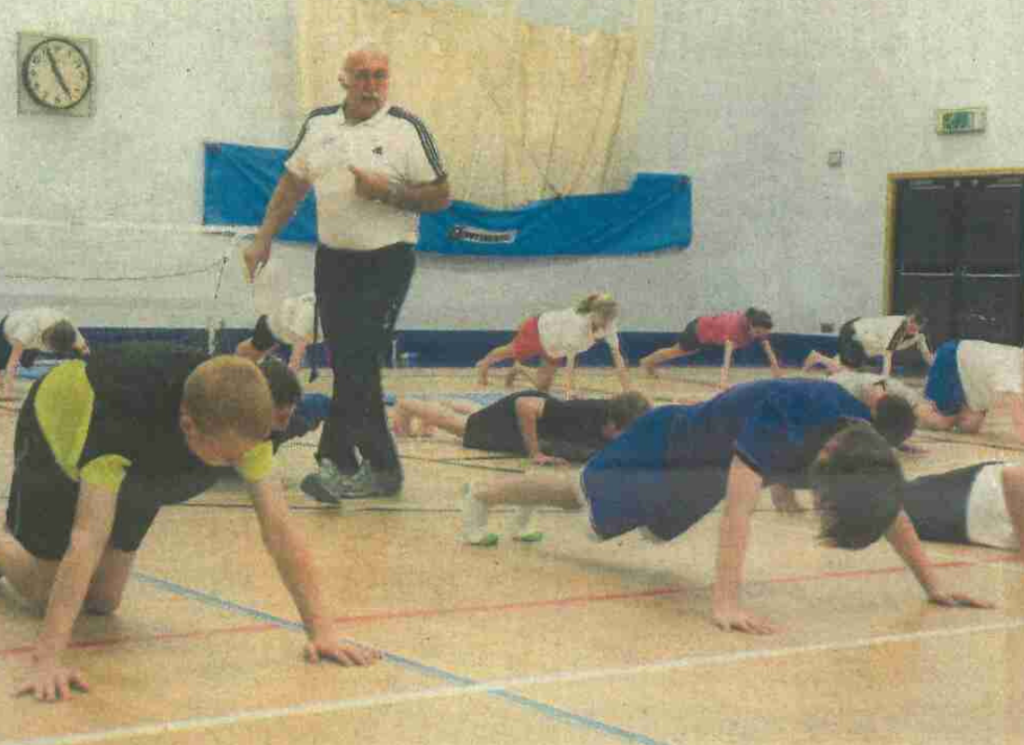 Being from an inner city area, swimming made a huge impact on these children's lives. "When you're with children for a whole school year, you can really make a big difference to their physical and mental health." Paul got the chance to teach swimming on a larger scale purely by chance during the winter of 1972. A Jersey friend who also taught in Nottingham asked Paul if he was able to help her out one night a week with her swimming classes. The sessions coincided with  Paul's rugby so initially he declined, but on one cold, snowy January day in 1973, he decided that the pool would be a warmer option than the rugby pitch, and the rest, as they say, is history! "A year later, I was head coach! I never planned it, it just happened. But I loved it! I went on to take summer school certification classes at Loughborough every year, gaining high level qualifications in swimming and gymnastics coaching, until 1977 when I returned to Jersey and met my wife, Roz who was Head of PE at Jersey College for Girls."
Once back in Jersey, Paul's swim coaching career went from strength to strength alongside his full time role as a teacher, first at Moorestown College, a small private school in St Peter, and later at De La Salle secondary school. Moving to De La Salle was the natural progression for Paul, given the fact they had a swimming pool.
In 1984, while raising a young family with his wife, Paul came out of teaching for a few years to take on the role of Sports Manager at Fort Regent, and later became their Promotions Manager, running all the big events and shows. "Fort Regent was a huge business back then, with its own committee and president."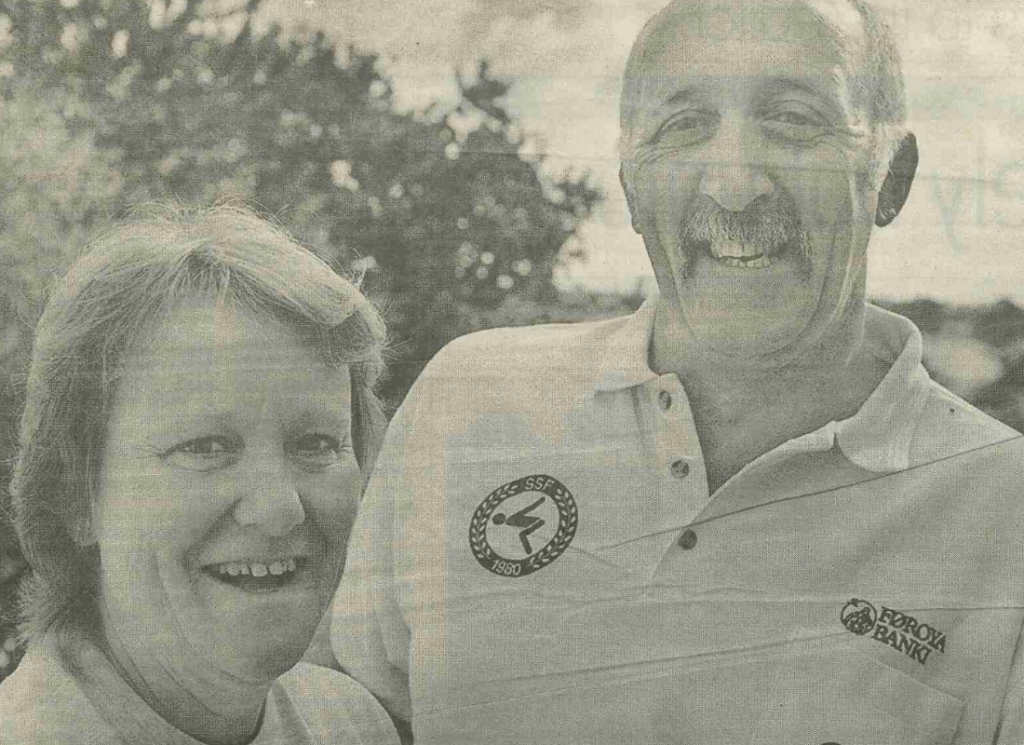 It was in the late 1980s that the Tigers swimming club prepared and planned to bring in paid professional coaches. Paul recalls this era of his career with fond memories: "We needed about £30k in the bank to cover the first six months of their salary. I was coaching 20-30 hours per week on top of my teaching job, plus family time and bringing up our three children. I wasn't paid for swim coaching, but we did get some benefits – like our children's swimming fees were covered and when we went on swim camps to the UK, we travelled for free. My daughter had her birthday poolside every August for many years until she was 13 when she decided she'd rather be with her friends here in Jersey! Having full time coaches made a big difference, but once you start paying someone, you have to pay everybody. By the late 90s, there was enough money to pay me a full time teacher's salary. We had about 700 students at that time before the pool at Fort Regent closed. The swimming clubs in Jersey are now 100% professional with no unpaid volunteers apart from committee members."
It was in the mid-90s that Paul was offered another fantastic opportunity: to organise the Island Games alongside past-presidents Rod Amy and Peter Pitcher. "Peter wanted the Island Games to come to Jersey, so between 1993 and 1995, we were putting in the bids. In 1995, the Island Games took place in Gibraltar and then Jersey won the bid for 1997. Peter invited me to come out of teaching to organise the games. I spoke to the school and they granted me a secondment. At the time, Springfield stadium had only just been built and we had the whole top floor. The electricians were still there fitting the plugs and there was no furniture and just bare concrete floors!"
At the same time, the Government of Jersey asked Paul and his team to do some work on Sports Tourism. With Jersey's location and topography, the triathlon was the obvious choice as the sport to promote to raise the profile of the island. "Runners World [magazine] and other journalists all came over and we sold Jersey to them as a great training base. Until someone tells you to think about sports tourism, you don't necessarily even consider the wealth of possibilities. But a training camp in Jersey is a no-brainer! We cycle on the same side of the road as the mainland, we speak English, have English food etc., which can make it far more appealing than European training camps."
After the success of the Island Games, and his work in sports tourism, Paul completed one more year in school teaching before reverting back to swim coaching full time. From 2003 onwards, Paul stayed involved with sports through both coaching and team management, working as the head coach for the Youth Olympics in 2003 in Paris and coaching the Team GB youth swimming teams.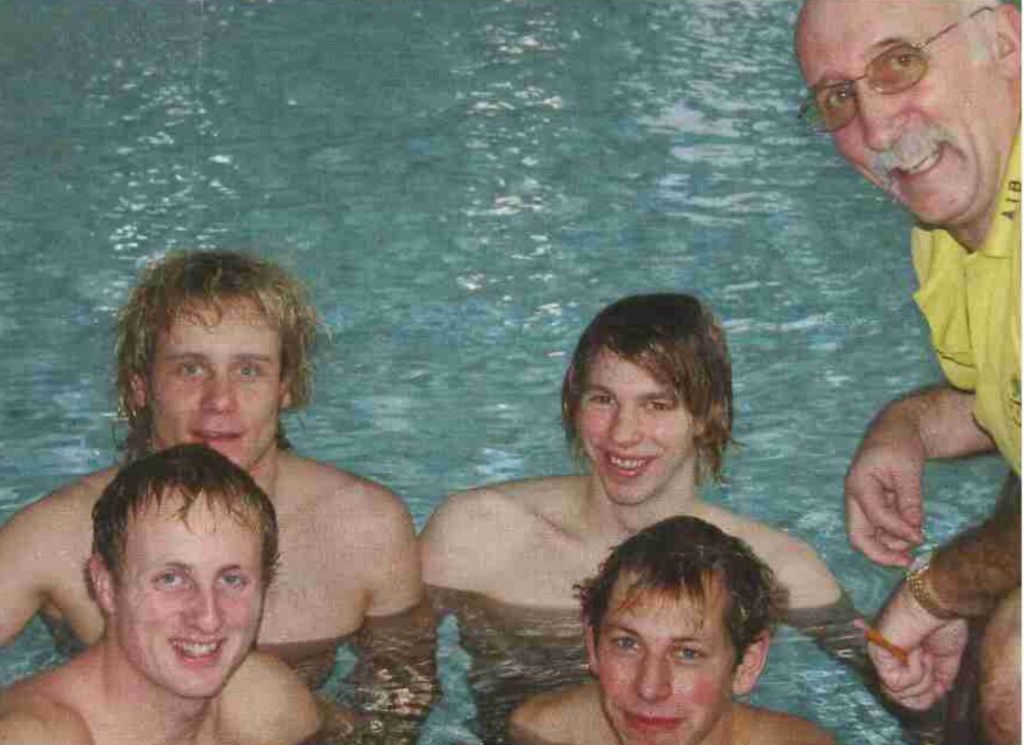 Paul's wealth of experience led to numerous opportunities in Sports Team Management which took him around the world to various sport championships including the Commonwealth Games and the Olympics. Alongside this, Paul tried his hand at commentating and even took the lead on the 2012 open water championships in London where 10,000 people watched the 2 hour race. "It was great fun, I loved it! I've been so lucky and had so many great moments."
Another highlight for Paul was being invited to carry the flag in the Isle of Man Island Games in 2001. "It was a shock to be asked! I didn't think too much of it but once you're there you realise it's a truly BIG moment! For many of the young athletes who take part in the Youth Games it's truly a lifetime memory to carry the flag for your home country. It's a real honour."
Given the amount of hours Paul dedicated to teaching in school, coaching swimming and organising the Island Games, there hasn't been a lot of free time for him to take part in sports himself. "My life was coaching. When I worked at Fort Regent I got back into jogging but I had no spring at all, I was like an elephant! I did some half marathons and 10km races, but with my three children and other commitments there was little time for anything else. Once we got older and knew we were coming out of swimming, we knew we had to find something else. We've been playing bowls since 2006, plus I enjoy walking, gardening and riding an electric bike. During Covid, we got into swimming daily and have kept that up. I do always end up on sports committees though! If you're opinionated or want things to change, you might as well get on a committee. I love seeing people perform better because I played a role in organising things that helped that happen. It's very rewarding."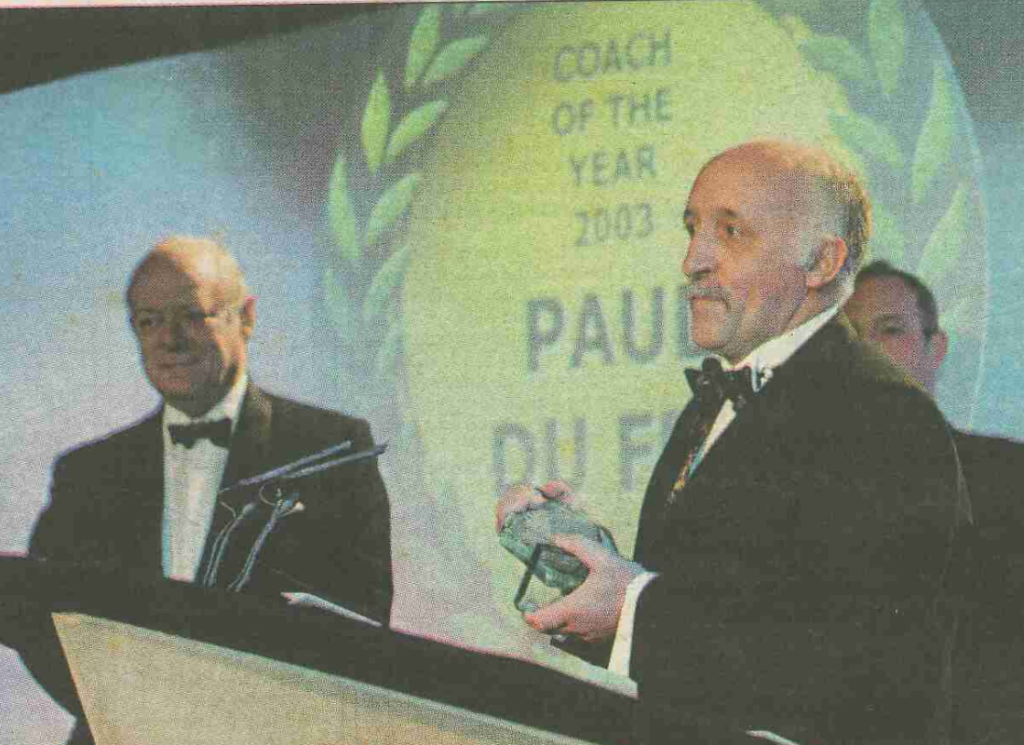 With such a wealth of experience in sport in Jersey, we asked Paul what still needs to change to take sport in the island to the next level:
"The reality is, you can't change the world in 30 seconds, however much you wish it were possible! Catriona McAllister coming to the island to lead Jersey Sport was a positive turning point, but there's only so much she and her team can do with limited support and funding from the government. Jersey Sport are doing so many low profile things that probably fall under most people's radar, but they're truly making a difference to people's health and wellbeing at a community level."
"And it would be amazing if the plans for the Oakfield renovation and a new facility in the east of the island could happen faster. Our government need to make a bigger financial commitment to sports and health facilities as the long-term payback to the economy is enormous."
"We also have to remember that we can't be everything to everybody at the same time!"
"On the elite performance side I think someone brave needs to turn around and say that we can't do everything! The term 'elite' is also a misunderstood term. A lot of what people believe to be elite sport actually isn't. It's difficult for Jersey to become an 'elite performance centre' because we don't have the numbers all at the same time to make it worthwhile."
"However, we definitely need more funding for island athletes to train and compete abroad, or on the mainland. A few years ago the Isle of Man had a great funding scheme that funded young athletes to be educated at private schools with exceptional sports facilities, such as Millfield, on the contractual agreement that they compete in the Island Games for the island and represent the Isle of Man in competitions. This is definitely something worth considering for Jersey given our relative lack of facilities and opportunities, particularly in certain sports."
"When it comes to swimming, we have to continue to fight for the correct type of pool and facilities that will adequately fit the requirements for Jersey and its ability to host the Island Games or other major events in the future. Combined with that is the need for a dedicated 'learn to swim' facility. Investing in our children is a forward-thinking, financially sound commitment that benefits everyone on the island. The new pool must be better than Les Quennevais as we struggled there with the Island Games in 2015. We just about managed but it was a nightmare! To be able to fit all the guests, sponsors, swimmers and spectators on the poolside takes a lot of organisation and big picture thinking at this early planning stage. The Government have to start thinking on a bigger level. We've got lots of people fighting sports' corner, but not enough long-term, clear thinking."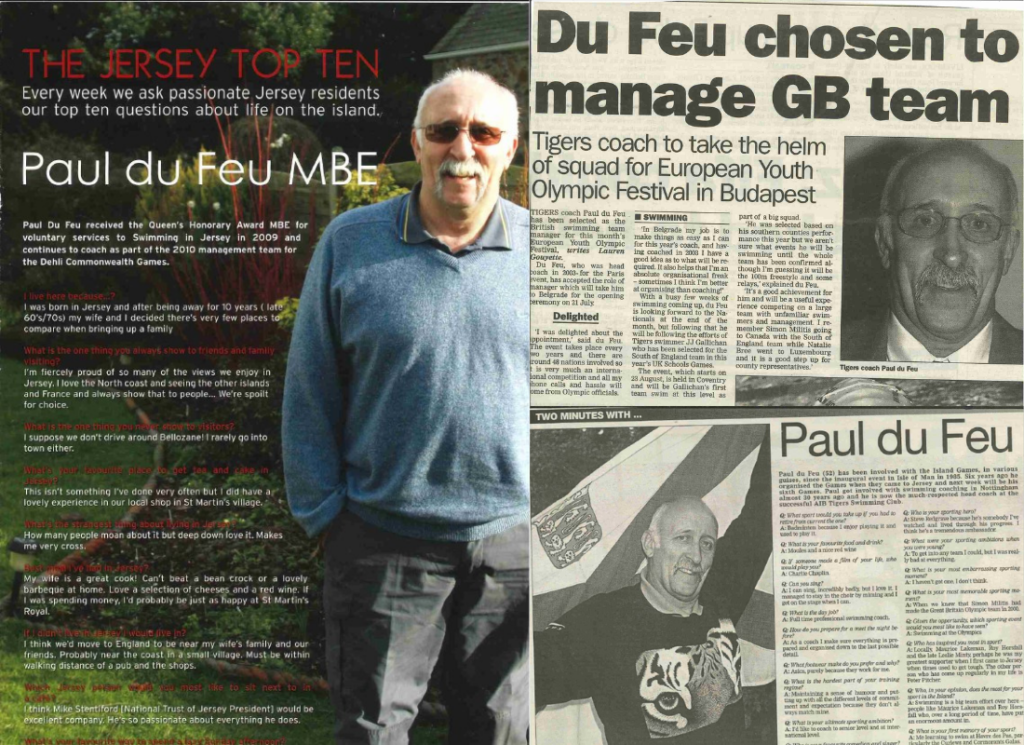 Throughout his long sports coaching career, the one thing that has stayed constant is Paul's ongoing passion for nurturing talent and supporting children and young athletes to reach their potential.
"I feel blessed to be in Jersey. I love seeing kids from humble beginnings work hard and come through to a professional level. The Plat Douet table tennis initiative in partnership with Jersey Sport and the JTTA was a winner! It's such a simple solution; the children are met from school, taken directly to the sports club, get lessons and coaching, a small snack and a drink and are then returned to school to be picked up by their parents or carers. It's a win-win!"
"I think we need to let more of the larger clubs run their own facilities so they can create their own healthy, active initiatives. In the world we live in now, it's a great solution to the challenges we face. Collaboration is the key."
But none of Paul's successes could have happened without one very important key factor: support.
"I could never have achieved the things I have without the unwavering support of my wife, Roz, and our wide network of friends and family who were there for her and our children when I was working long hours or travelling abroad for competitions. We're now incredibly proud that everything has come full circle as we have one child working as a teacher and two as professional sports and swimming coaches, alongside bringing up our wonderful grandchildren."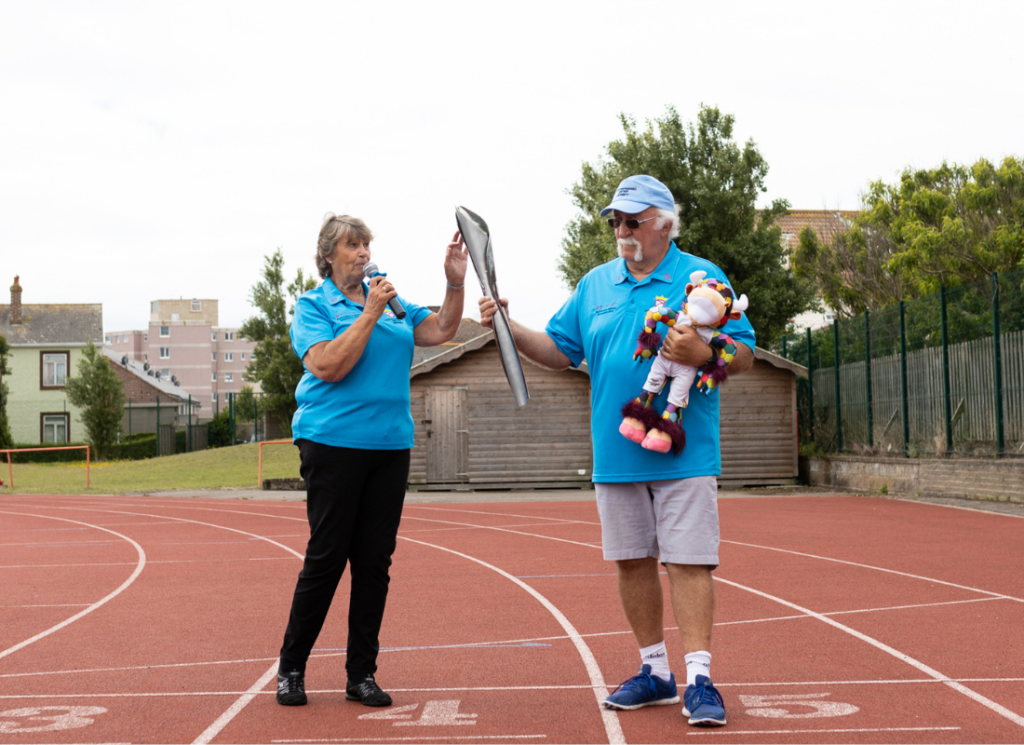 GET INVOLVED
Here are some useful links, to help get you started with local swimming, sport and volunteering in sport:
GET INVOLVED IN LOCAL SWIMMING