Meet Martin Shotbolt, an islander who is a Judo World Championship silver medallist and reigning Commonwealth champion (over 55s).
We caught up with Martin about his sporting achievements and his passion for supporting young Jersey Judo athletes and creating new pathways for their competitive success. Here is Martin's story:
As a healthy, happy six year old boy with an abundance of physical energy, Martin's parents thought it would be a good idea for him to try a sport and enrolled him in a Judo club in his then home town of Gloucester. It turned out to be the start of a lifelong passion that would include international competitions, training alongside Olympians and starting up new businesses to support and inspire others. Looking back, Martin recalls how easy it is as a child (or teenager) to overlook everything parents do to support their child's sporting goals: driving around the country to competitions and practices, washing and ironing kit multiple times a week, watching on the sidelines (of cold Judo mats!) and funding opportunities to compete.
At 17, Martin stayed in London with his sister and on one night out, friends made a bet with him that he wouldn't go into a grading competition the next day. Needless to say, he proved them wrong, competing in multiple fights to progress from brown belt to black belt. Martin began fighting more competitively from the age of 19 and was a member of the British Judo team for many years. He continued progressing through the sport whilst completing an apprenticeship as an engineer, before deciding to become a full-time professional athlete in the 1980s. He moved to Wolverhampton, which at the time was the strongest club in the UK. At the Los Angeles Olympics in 1984, four of the seven men's team members came from the Wolverhampton Judo club. While Martin wasn't selected for the 1984 or the 1988 Olympic teams, he remembers the era as one of the best of his life, making lifelong friends and creating incredible memories.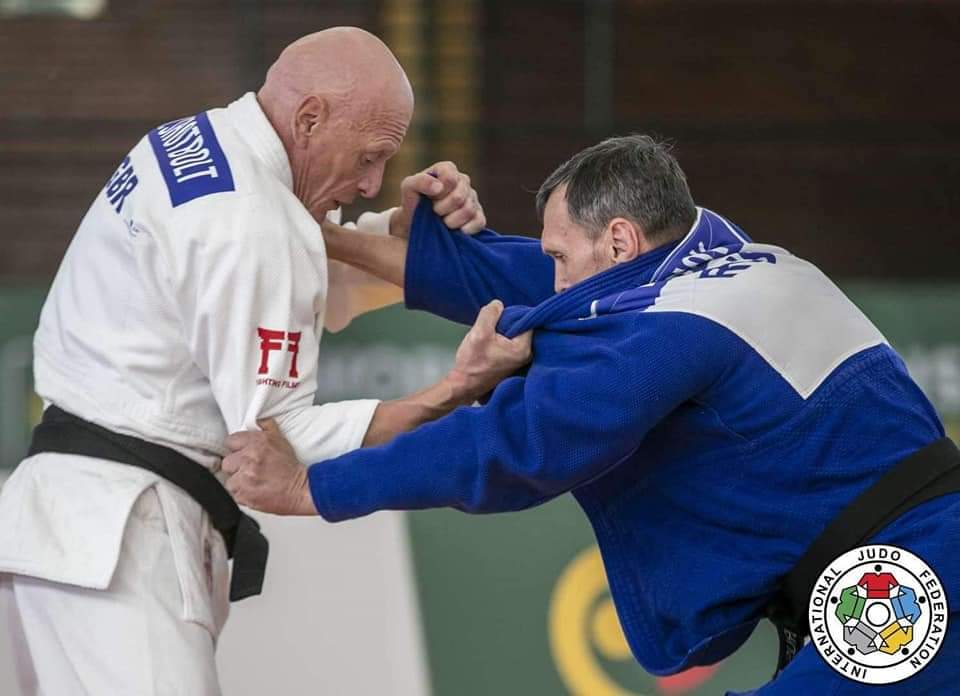 Competitive Judo became a thing of the past once Martin got married and settled into family life raising three boys and two daughters. All three sons followed him into martial arts, with one now living in Sydney and competing in Muay Thai, and the other two practicing Mixed Martial Arts. In 2018, one of his sons was selected to fight for the European Championships and asked his dad for help with training and preparation. As Martin trained with his son and became fitter, it reignited the spark for competition and he decided to enter the Commonwealth championships the following year where he won the veterans category (over 55s).
After COVID-19 hit, Martin and his son continued to train in the garden at home and signed up to train for the World Championships in Lisbon. He was delighted to come away with a silver medal and says: "If you want it enough, you can always find a way to succeed!"
Now, as the director and co-owner of three businesses in Jersey, Martin spends his time supporting athletes and families in multiple areas using his lifelong experience as a professional athlete and competitor, together with a Master's degree in Management Development and Social Responsibility and qualifications in Psychological Therapy, having trained in a UK based Mental Health Trust. At Chestnut Farm Wellbeing Centre, Martin and his team offer a combination of psychological care and therapies, and offer a unique three-day programme called 'Evolve to Perform' which brings athletes from multiple disciplines together to work on technique and physical movement, psychology and visualisation, performance strategies, breath work classes and anxiety management.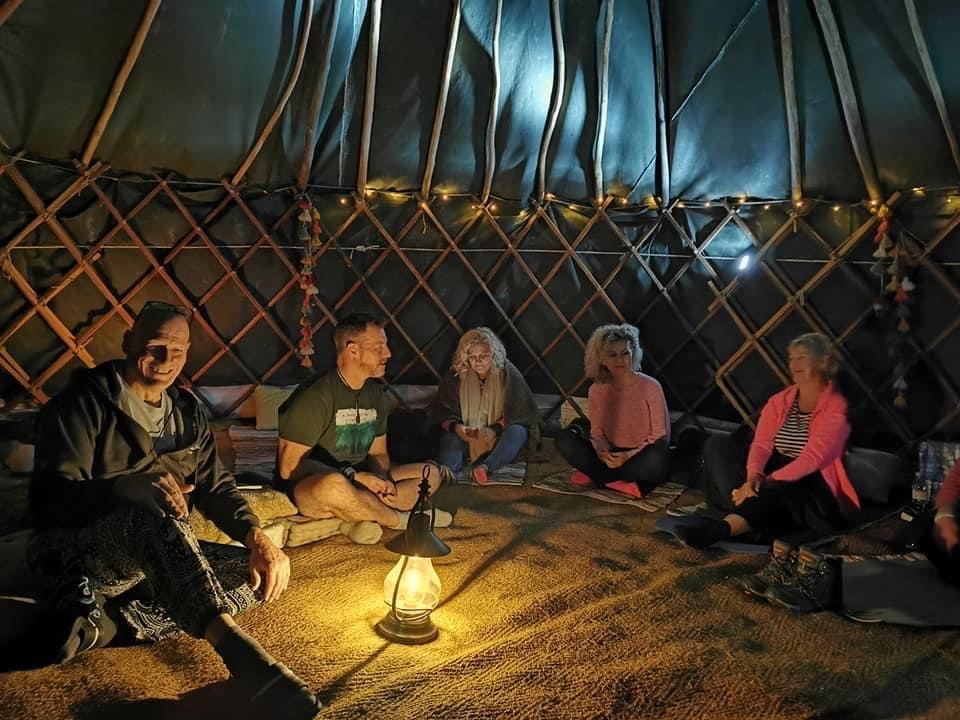 Martin believes that sport and physical activity plays a vital role in the development of mental resilience which can support us through life's challenges. Many of the physical skills he gained through regular practice of Judo were transferrable into other sports and physical activities. Mountaineering, which shares similar qualities to Judo, such as flexibility, dedication, focus and risk-taking, gave Martin the opportunity to climb Aconcagua, the highest mountain of the seven summits in the Andes. Sport will always play a starring role in Martin's life, and he currently enjoys cycling, having also dipped into other martial arts, rugby and running as a young man. With his 60th birthday approaching next year, Martin says he has no intention to slow down or retire just yet, believing that "you're only as old as you feel"!
Through his work, Martin noticed that there was a real need for psychological support for retired athletes – whether through age or injury. High profile sporting superstars can feel completely out of place once sport is no longer their main priority and focus and many suffer with mental health issues as they try to come to terms with who they are beyond the sporting arena. Supporting athletes from a young age with mental and psychological strategies is a key component of the work Martin and his team do in Jersey.
Passing on his skills and expertise to the younger generation is also a passion for Martin and part of the legacy he'd like to leave. He has created a network of connections with Judo coaches in the UK to offer exceptional opportunities for Jersey-based athletes wanting to qualify for the Commonwealth Games. He supports the Jersey Sports Foundation in creating tailored programmes for Judo athletes as each sport has sport-specific movements, strengths and weaknesses.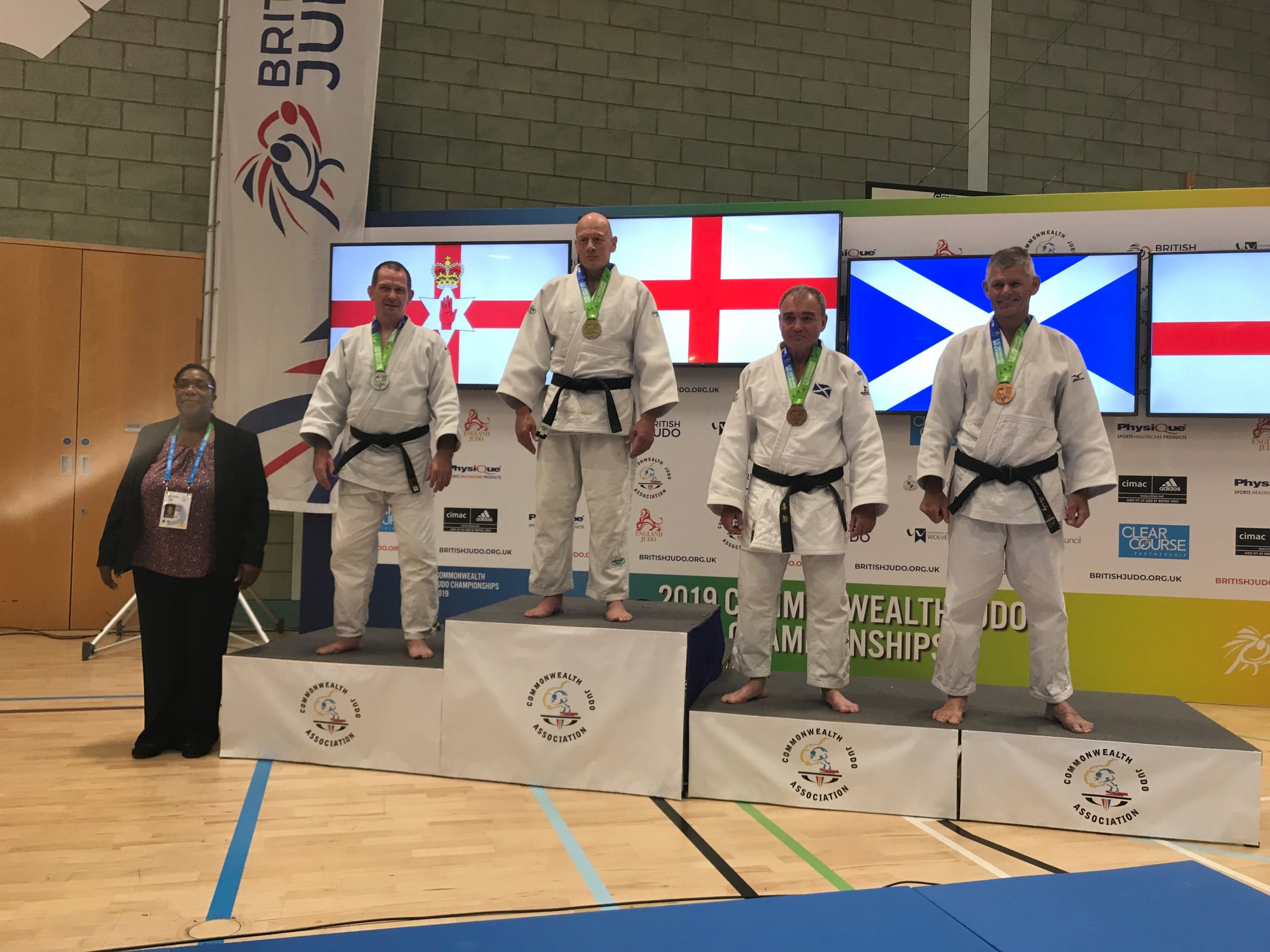 In Jersey, he highlights the fact that off-island opportunities and sporting pathways are expensive and need funding. To compete or take part in games against similarly ranked players creates a need for flights, accommodation, travel and other expenses which many clubs, families or young people simply cannot afford. "There is so much potential amongst Jersey athletes but it takes financial commitment to succeed at a high level. Jersey's sports need more funding. We have to give our local athletes the building blocks and the foundations. The talent here is incredible!"
When it comes to inspiring young people, his words of wisdom are: "Enjoy it! Be committed. It's rewarding and fun. You only get out what you put in but if it's feeling like a chore, reflect on why that might be. And believe in yourself – you can achieve anything you put your mind to!"
 "How much do you want it? You can use Jersey as an excuse or a launch pad!"
When he reflects on his life and sporting career, Martin says he's proud of everything he's achieved and that he never wanted to look back and say 'I could have done more', trying everything he could at every moment and never giving up! Passing on martial arts skills and passion to his sons has also been a highlight of his life and he's extremely proud of their commitment to the sport and to their competitive training and progress.
"Judo has meant so much to me, even when other things haven't been stable, it's given me so much."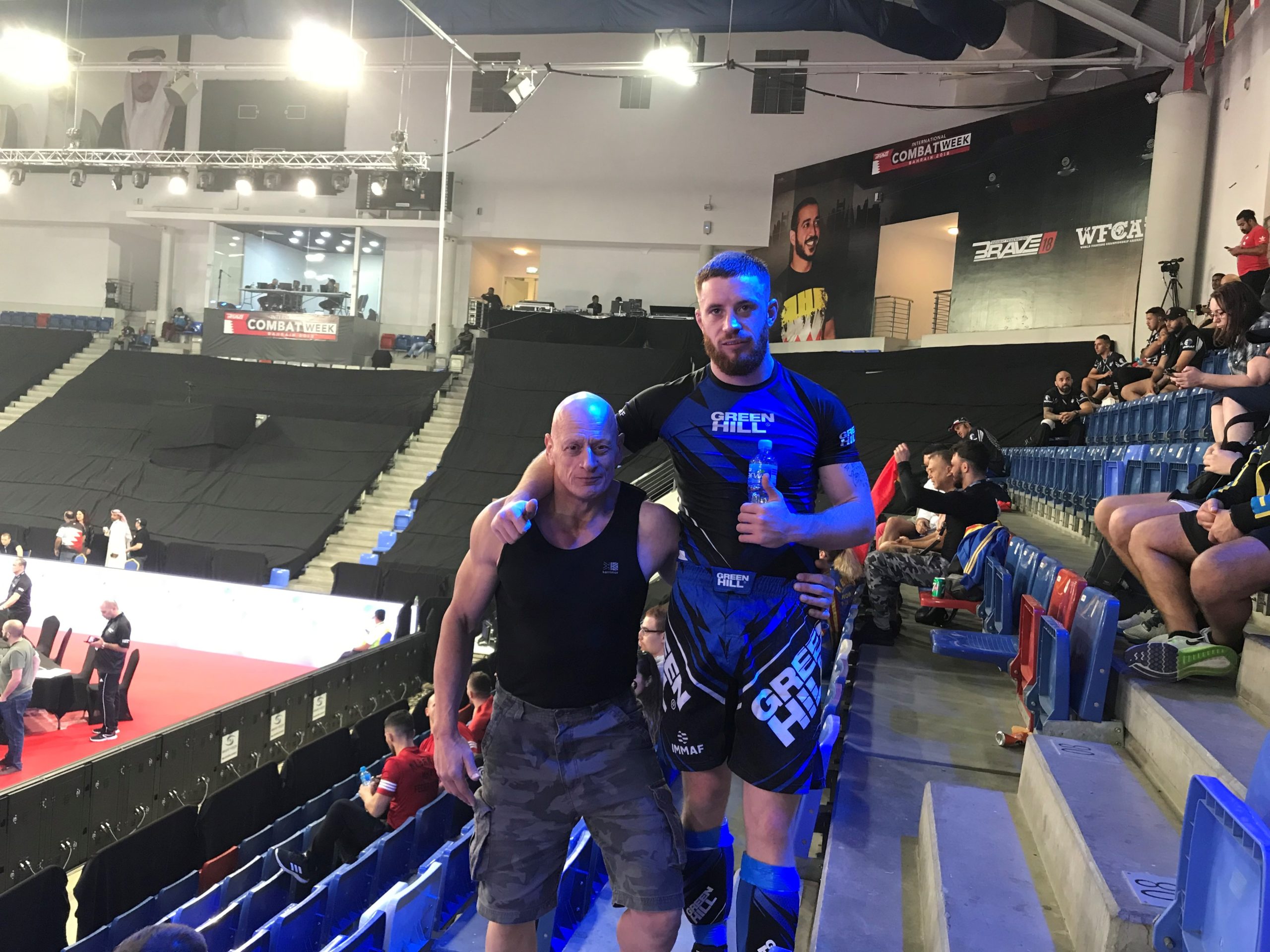 GET INVOLVED
Here are some useful links, to help get you started with local Judo: