We love hearing about islanders who've triumphed over adversity or who have motivated and inspired others with their enthusiasm and dedication to sport and physical activity.  
We talked to islander Jake Raven and his dad Barry, about Jake's unwavering passion for sport and activity despite being born with significant disability and health issues.  
Barry told us how Jake 'wasn't even expected to make it. And if he did survive, that he would never sit up and would have to be tube fed.' Despite his physical issues, Jake was gifted with a huge amount of determination to succeed and now, at 24, he loves swimming, Boccia and using the adapted cycles at our Cycle Without Limits centre at Les Quennevais.  
Jake grabs all the opportunities life presents him, and after staying at Mont a l'Abbe until the age of 18, he moved on to Highlands College where he spent three years on the Life Skills course which included computer skills and cookery lessons and, perhaps most importantly, the opportunity to make new friends. 
Before COVID restrictions, Jake loved going swimming twice a week, something that Barry attributes to maintaining Jake's strength and mobility. He was worried that during the lockdown periods Jake would lose his ability to transfer in and out of his wheelchair, so began to incorporate short walks with a frame and took it upon himself to make sure that Jake exercised every day in addition to his physiotherapy exercises. Barry got hold of some small 'pink' dumbbells and set about creating an exercise plan to boost Jake's upper body strength and to counteract the weakness he has down one side.  
Now that Jersey Sport's Move More Ability sessions are back up and running, Jake loves attending almost every type of class we run. He's always asking his dad 'What else can I do?' and comes back buzzing from sessions!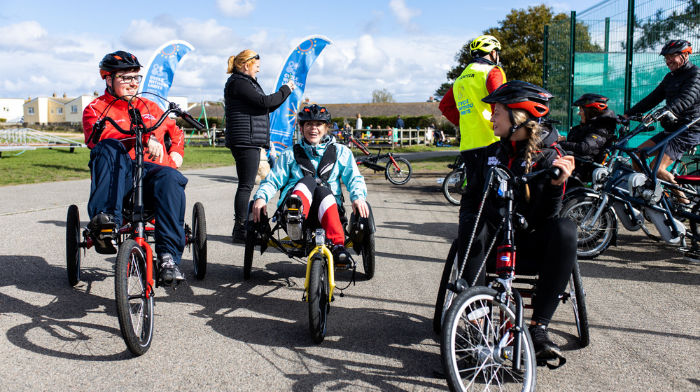 Join in the fun and activities at our Move More Ability Sessions!
Boccia has been a brilliant activity for Jake as he discovered both a competitive spirit and a natural potential in throwing and accuracy. A visiting Boccia coach from the UK commented on Jake's impressive skills – who knows where that might lead Jake one day? 
Barry finds it quite amusing that as an enthusiastic one-time sports player himself, that out of 5 children, Jake is the only one who has ever shown an interest in playing or watching sports, despite his physical limitations. Jake enjoys watching tennis and rugby and has a love of darts – especially when the voice says, 'one hundred and EIGHTY!'. 
Another activity Jake enjoyed before the pandemic, was working at Acorn where he made friends and learnt new skills. Unfortunately, places where wheelchair-based teens and young people can meet socially are few and far between, with many youth clubs not being wheelchair-friendly. Jake is also passionate about tenpin bowling, having taken part in the Jersey Learning Disabilities Bowling League events, and is hoping to get back to bowling again soon.  
In many ways, lockdown has been great for Jake's social life as he's used Zoom to connect with friends, and being on a camera remotely means everyone is on a level playing field; no one can speed off in front and leave you by yourself!  
Talking to Jake and seeing his enthusiasm for life, sport and grabbing opportunities is quite humbling. He's always willing to have a go and try new things and has a strong determination to succeed at all he does.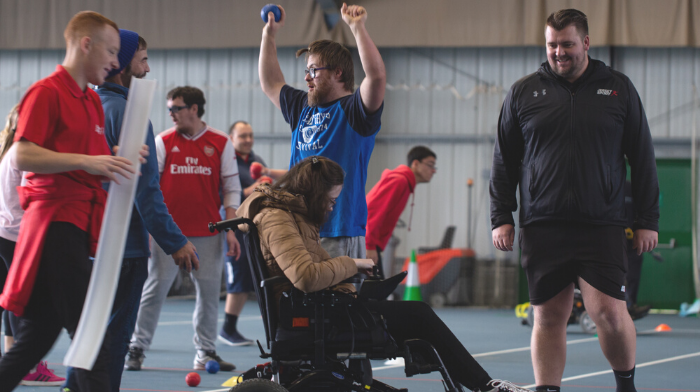 If you're struggling with a disability or mobility issue and would love to try something new and meet different people, here's Jake's advice: 'Have a go! Just try! You never know what potential skills and strengths you might uncover. Plus, sport and activity is really good fun!'
Here are some useful links for disability sport and activity in Jersey:
Jersey Sports Association for the Disabled