Jersey Sport are delighted to bring Dame Kelly Holmes Trust community-based, personal, social and emotional development 'Get on Track for Wellbeing' programme to Jersey, thanks to sponsors Ocorian.
Get on Track for Wellbeing is a 19-day programme delivered over six weeks, designed to help young people aged 16-25 years old to become more physically active and to help improve their mental wellbeing. It is aimed at young people who currently are not, or are at risk of, not being in education, training or employment.
The programme is delivered by two world class athletes from the Trust – England Badminton Commonwealth and European Medallist Liz Cann and Paralympic Footballer Jack Rutter – who are specifically trained by the Trust to help young people reach their full potential. Athletes make exceptional mentors and role models, using skillsets learnt as part of their unique experiences from the world of elite level sport – resilience, motivation, perseverance to name but a few – to equip young people with valuable life skills needed to achieve in education, work and life.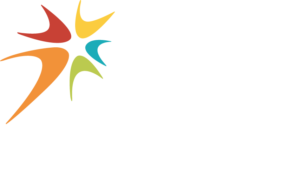 GET ON TRACK FOR WELLBEING
SIGN UP!
This first pilot scheme will see 20 young people from Jersey benefit from the problem solving, confidence building, physical activity and wellbeing development activities included within the programme, starting from 11 November 2021.
If you would like to register, or if you are registering a young person on their behalf, to participate in the Get on Track for Wellbeing programme, please click on the 'SIGN UP NOW' button below and complete the registration questions.
If you have any further questions about the Get on Track for Wellbeing programme, please contact Claudia Andrade, Jersey Sport Disability and Inclusion Officer at: claudia.andrade@jerseyspoirt.je or Cirsty de Gruchy, Head of Move More Jersey on 01534 757708 or at: cirsty.degruchy@jerseysport.je