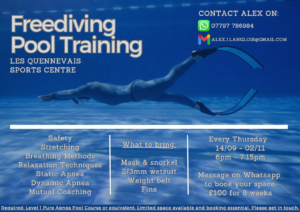 Sessions are open to those who have completed their their level 1 Pure Apnea Pool Course and will run from 14 September – 2 November 2023.
---
Levels
Beginner, Intermediate, Experienced
Jersey Sport is not responsible for the business and activities of clubs and associations listed in this directory.
We recommend you check the group's safeguarding and health & safety policies prior to attending events and activities.